Georgia homeowner holds burglary suspect at gunpoint for deputies
TOWNS COUNTY, Ga. - An armed Georgia homeowner helped deputies catch a man accused of burglary and over a dozen car break-ins.
Officials with the Towns County Sheriff's Office say their investigation began on May 20 when they received a call from a home on Gumlog Road about someone breaking into vehicles. 
Responding deputies found multiple vehicles had been entered, and they say they quickly identified the two suspects involved as Hunter Adams and Travis Foskey.
A short time after the first calls, deputies received another call in the same area. This time the call was from a woman who said she was holding a suspect at gunpoint.
The woman told investigators she had returned home to find 18-year-old Hunter Chase Adams at the front door wearing her husbands clothes.
When deputies got to the scene, they say Adams tried to run and had to be tackled before he was arrested.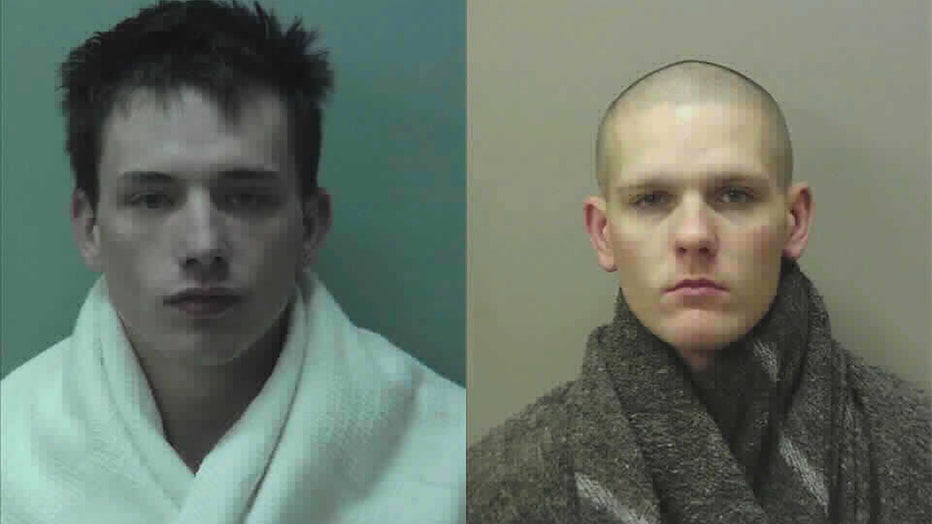 Travis Foskey and Hunter Adams (Towns County Sheriff's Office)
Adams is charged with felony burglary and 20 counts of felony entering an automobile.
The second suspect, 21-year-old Travis Richard Foskey, was arrested the next morning. He's also charged with felony burglary and 20 counts of felony entering an automobile.
"Sheriff Ken Henderson commends the homeowner for her quick action and holding the suspect until deputies arrived, and the deputies and investigators for the quick arrest of these suspects," the sheriff's office wrote on Facebook. "This type of criminal activity is not an everyday occurrence in Towns County."