Georgia governor faces deadline to sign or veto bills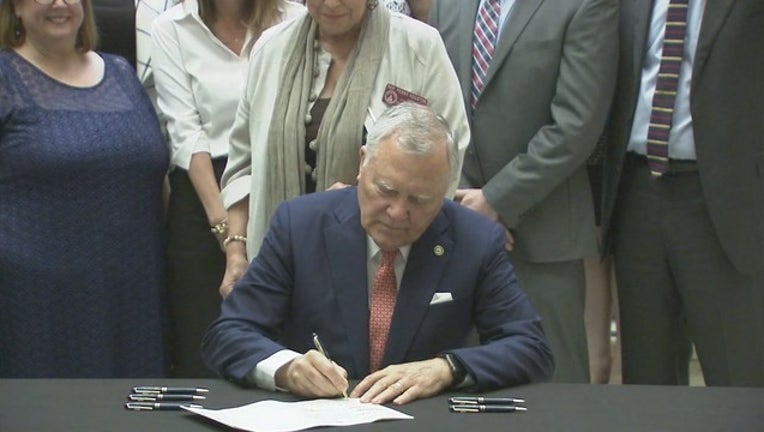 ATLANTA (AP) - The clock is ticking on Georgia's governor as he takes final consideration of bills sent to him by the state legislature.
Republican Gov. Nathan Deal has through Tuesday to veto any remaining bills or sign them into law.
In Georgia the governor also has a third option: decline to do either and let a bill automatically become law without his name attached.
The state budget, a transit expansion plan and a measure that bans drivers from holding a cellphone are major pieces of legislation Deal has already signed into law. But the governor is still expected to weigh in on a number of controversial proposals.
The term-limited Deal is likely considering his final round of legislation as governor.