Georgia approves $7.5M for joint seaport with South Carolina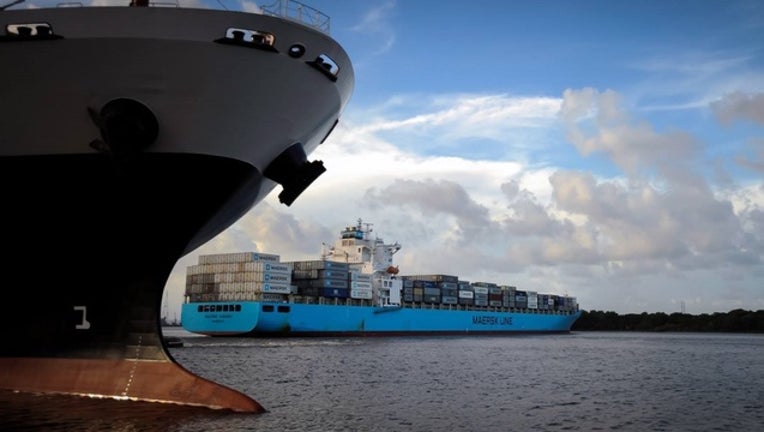 article
SAVANNAH, Ga. (AP) — The Georgia Ports Authority approved $7.5 million on Monday for the first big steps toward building a new seaport terminal on the Savannah River, to be operated jointly with South Carolina.
Both states have spent years discussing, studying and debating the proposed $4.5 billion Jasper Ocean Terminal, which would occupy 1,500 acres in Jasper County, South Carolina, not far from downtown Savannah.
The two states are expected to split the $15 million costs of preparing for the required permits over the next three years. South Carolina Ports Authority spokeswoman Erin Dhand said her state's lawmakers have approved $2.5 million to cover next year's share.
"It's a huge step," said Curtis Foltz, executive director of the Georgia Ports Authority. "This gets a very important phase of the project going forward. It's a strong voice of confidence."
A joint board overseeing the project already asked the Army Corps of Engineers to begin the permitting process for construction at the site as well as widening and deepening the shipping channel.
The Jasper terminal would be a huge investment for both states. Consultants say the first phase alone would take more than a decade to build at a cost of more than $2 billion.
Georgia and South Carolina officials insist the shared terminal is their best bet for expansion once the rival ports of Savannah and Charleston run out of space. The finished Jasper terminal would have room for 7 million shipping container units to accommodate future growth.
Port leaders from both states are expected to give final approval to the initial funding plan in Charleston next month.
"I don't know that we have a choice," said Jimmy Allgood, who is chairman of the Georgia-South Carolina board steering the project as well as the incoming board chairman of the Georgia Ports Authority. "We've got to have the capacity. We're going to run out of capacity in 10 to 15 years."
Jeffrey Holt, a banker who specializes in financing for port expansions and other infrastructure projects, told the board last November that for every $1 billion they borrow, the states should expect to pay $50 million to $130 million each year to cover debt obligations.