Man shot after opening fire on deputies responding to Douglas County home identified
DOUGLAS COUNTY, Ga. - It started with a man pulling a weapon on a family, the Douglas County Sheriff's Office says. It ended with members of the SWAT team opening fire on that man after deputies say he opened fire on them.
The Georgia Bureau of Investigation says it happened just after 2:30 p.m. Wednesday at a home along Bill Arp Road near Hemp Street. The sheriff's office says deputies were responding to a 911 call reporting family members had fled the home after 30-year-old Deshawta McClain pulled a weapon on them.
McClain reportedly holed himself up inside the home and did not respond when deputies arrived. 
FOX 5 ATLANTA NOW STREAMING ON FOX LOCAL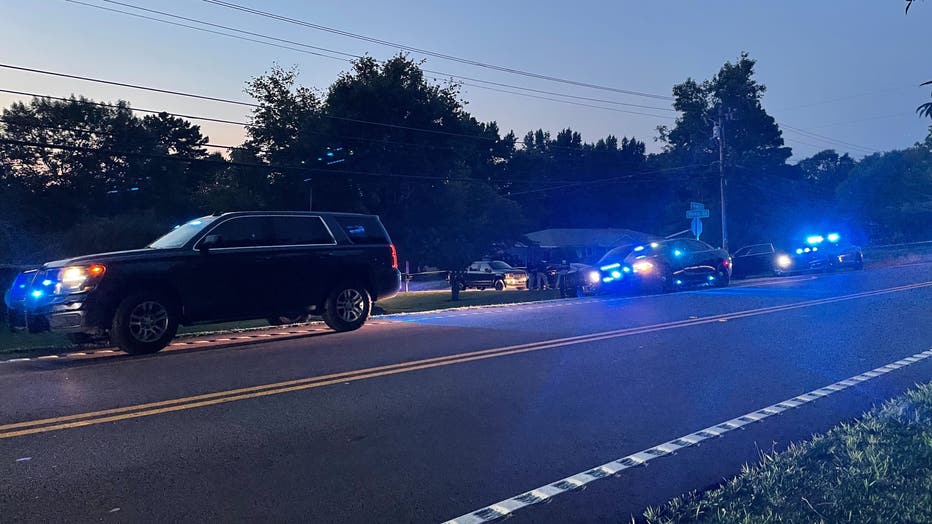 Douglas County Sheriff's deputies surround a home along Bill Arp Drive after a man got into a shootout with SWAT team members on July 26, 2023. (FOX 5)
After about 30 minutes of trying to make contact, deputies say McClain came out of the home into his backyard and opened fire on SWAT team members. Deputies returned fire, striking him twice.
McClain ran back into the home and the Georgia State Patrol SWAT team was brought into assist.
Shortly after the SWAT team's arrival, McClain walked out of the home with his weapon tucked into his waist band.
He was quickly taken into custody.
McClain was injured in the shootout with deputies earlier and was rushed to an area hospital. He has since been released into the custody of the Douglas County Sheriff's Office.
Traffic along Highway 5 came to a near standstill during rush hour because of the police response.
No word on what charges the man will face.
The GBI was asked to investigate. This is the 56th officer-involved shooting the state agency has been asked to investigate. 
This story is breaking. Check back for details. If you have additional information, pictures, or video email newstipsatlanta@fox.com.