Gainesville Police investigate accidental shooting at recruitment center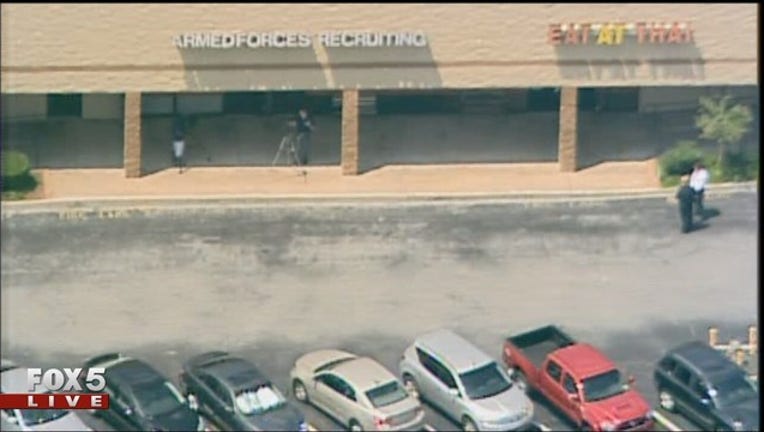 article
Police in Gainesville are calming the public's concerns after a member of the military was reportedly shot at an Armed Forces Recruiting Center there on Friday.
The shooting comes a day after a deadly attack on two Chattanooga military centers which federal authorities are investigating as a possible domestic terrorism incident. 
The Gainesville Police Department said there was a shooting at the recruiting center, but that it was accidental in nature.  Police have not released details of the circumstances surrounding the shooting.
A member of the armed forces was taken to Northeast Georgia Medical Center.
Gainesville Police are working with the military to investigate the shooting.