Fountain takes shape of Jesus Christ on Easter Sunday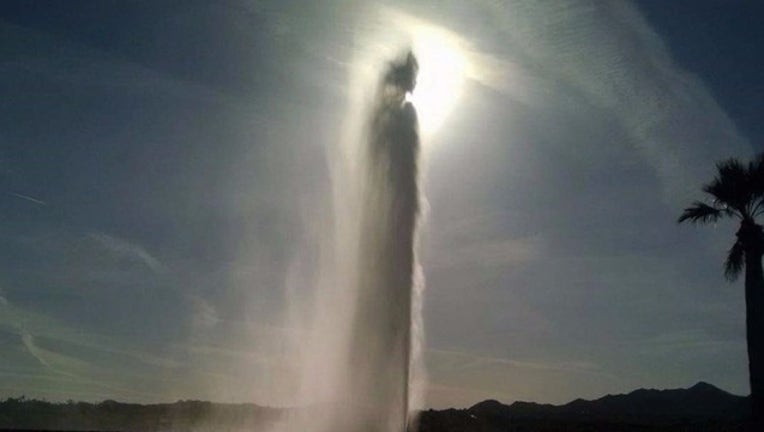 FOUNTAIN HILLS, Ariz. - A photo taken in Fountain Hills, Arizona on Easter Sunday is going viral.
The large fountain is an iconic landmark in the Valley and many say the water took the shape of Jesus Christ, or even an angel.
The fountain was once listed in the Guinness Book of World records as the tallest fountain in the world.
It has been operational since 1970 and the water can reach heights of up to 562 feet. 
Most Arizonans know the fountain for its green color on Saint Patrick's Day, but  Garry Johnson took a picture of the fountain on Easter Sunday that seems to take the shape of Jesus Christ.  
The photo is being shared all over social media not only because of its resemblance, but because it happened on the day that many celebrate the resurrection of Jesus Christ.  </p><p>The photo is being shared all over social media not only because&nbsp;of its resemblance, but because it happened on the day that many celebrate the resurrection of Jesus Christ. &nbsp;</p>