Forsyth County educator arrested for hitting 10-year-old boy with purse, police say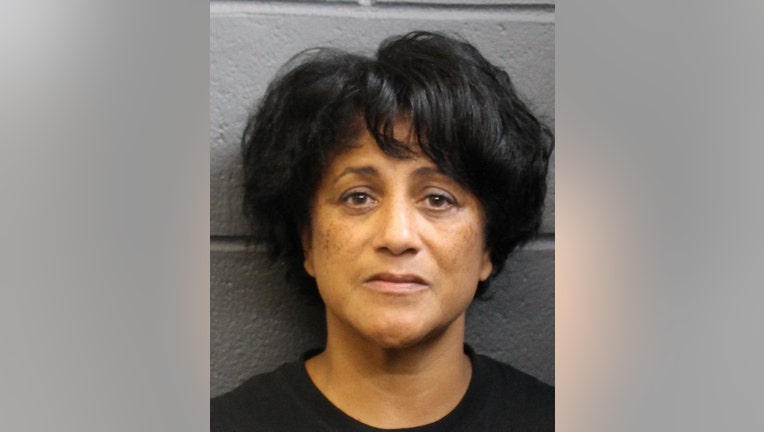 article
CUMMING, Ga. - A Forsyth County educator was arrested on Tuesday after police say she struck a 10-year-old student with her purse.
Felicita Herrington, 56, of Cumming, was charged with cruelty to children in the second-degree.
Cumming police were called to The Futures Program located at Almon C. Hill Drive on Tuesday morning. The principal told police a 10-year-old student had become upset because the math teacher was running late and had not left classwork. Police say the student threw Uno cards at Herrington, had initially had taken her purse, and pushed her. Police say that is when Herrington struck the student with her purse.
Police say the child's eye was red and puffy, but no other injuries were visible.
Herrington told police she was trying to defender herself. The principal told police all employees are trained in deescalating situations and swinging a purse was not part of it.
The Futures Program works with mentally and behavioral challenged students.
Herrington was booked into the Forsyth County Jail.
In a statement released on Sept 12, Forsyth FUTURES Program Principal Kathy Medick wrote:
"We are aware of the incident between a staff member and a student on 9/6/22.  Almost immediately after the incident and as soon as an administrator was aware, we informed the School Resource Officer, who began the investigation that resulted in the arrest of the staff member.  That staff member did not have further interactions with students after the incident and will not be working with any of our students in the future.  Naturally, the safety and well-being of all our students and staff are of paramount importance.  We cannot comment further on an ongoing investigation."