Former Pebblebrook High standout dies after car crash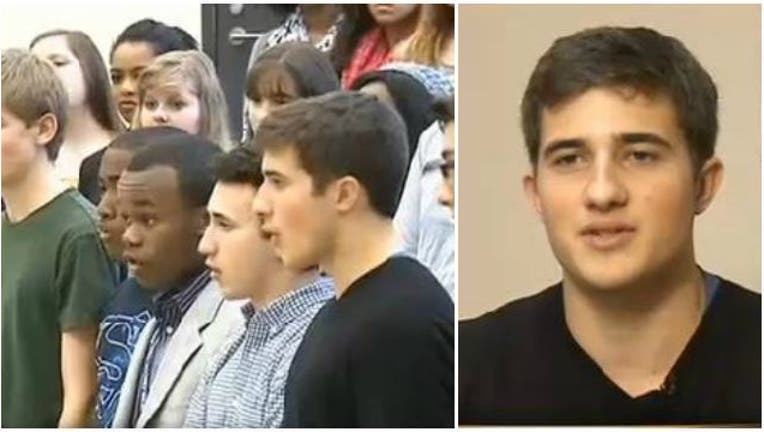 article
MABLETON, Ga. - A former Pebblebrook High School standout died last week after a car crash in Florida.
Maxwell "Max" Chambers was injured on August 9 when a teen struck the vehicle he was driving in Okaloosa County, Florida, according to Florida Highway Patrol. He was taken to the hospital in critical condition and passed away four days later. He was on his way to visit his grandmother.
Chambers grew up in Marietta. He attended Davis Elementary, Mabry Middle School and Lassiter High School. He transferred to Pebblebrook after realizing his love for theater during his sophomore year of high school.
Some of the most talented high school performers in the nation hail from the school's Cobb County Center for Excellence in the Performing Arts (CCCEPA) magnet program and Chambers was considered one of them.
FOX 5's Paul Milliken featured Chambers on Good Day Atlanta in 2013 while the teen was a CCCEPA student. Alex Sherman, a fellow classmate at Pebblebrook, was in the car with Chambers during the crash. Sherman was also featured on Good Day Atlanta.
Chambers starred as the lead in several performances including "Les Miserables" and "West Side Story." He was also a member of Pebblebrook's 18-voice choir and chamber choir.
Following high school he went on to attend the University of Cincinnati College-Conservatory of Music. He was preparing for his sophomore year.
Chambers was laid to rest last weekend, but the local performing arts community is still in shock.
"Max was truly one of the most talented young men you have ever heard, met, seen etc" said Jennifer Wilkes, whose daughter attended Pebblebrook with Chambers.
According to Wilkes, more than 20 Broadway shows and national tours have dedicated their performances to Chambers and several dimmed their show lights.
On Tuesday, the CCCEPA community wore blue in memory of Chambers.
Saturday night, Chambers' family will hold a memorial at PHS to honor his life and legacy. It will begin at 7:00 p.m.
His family has set up the Maxwell Truman Chambers Scholarship Fund. Donations can be made to:
Performing Arts Patrons Association (PAPA)
991 Old Alabama Rd
Mableton, GA 30126
For more on Chambers, click here.