Five fire departments battle blaze in Baldwin County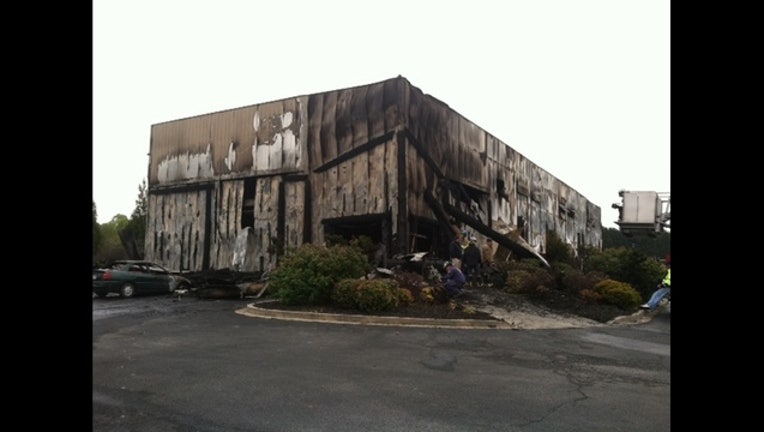 BALDWIN COUNTY, Ga. - Firefighters from at least five departments battled a fire at Diamond Jewelry & Loan in Baldwin Saturday night.
The fire resulted in the closure of GA 365 in both directions so firefighters could utilize a hydrant located at Patrol Upfitters on the southbound side of the busy highway.
Ammunition could be heard discharging as firefighters from Baldwin, Cornelia, Habersham County, White County and Lee Arrendale State Prison worked to contain the fire at the business, located at the corner of Charley Davis Road.
One Cornelia firefighter suffered injuries while fighting the fire and was taken by ambulance for treatment. No additional information has been released at this time.
Law enforcement personnel from Baldwin, Alto, Mt. Airy and the Habersham County Sheriff's Office provided both traffic control and crowd control. The highway was shut down for about five hours.
Additionally, tankers had to shuttle water from a hydrant at Thompson Road near Dairy Queen.
The state fire marshal's office and the Federal Bureau of Alcohol, Tobacco, Firearms and Explosives (ATF) will investigate.