First lady Jill Biden to travel to Georgia to highlight job creation
AUGUSTA, Ga. - First lady Dr. Jill Biden is heading to Georgia.
The first lady is going to Augusta on Tuesday, July 18 to highlight the Biden Administration's work to invest and create jobs in communities across the country.
She'll be joined by the U.S. Secretary of Education Miguel Cardona and Deputy Secretary of Energy David Turk.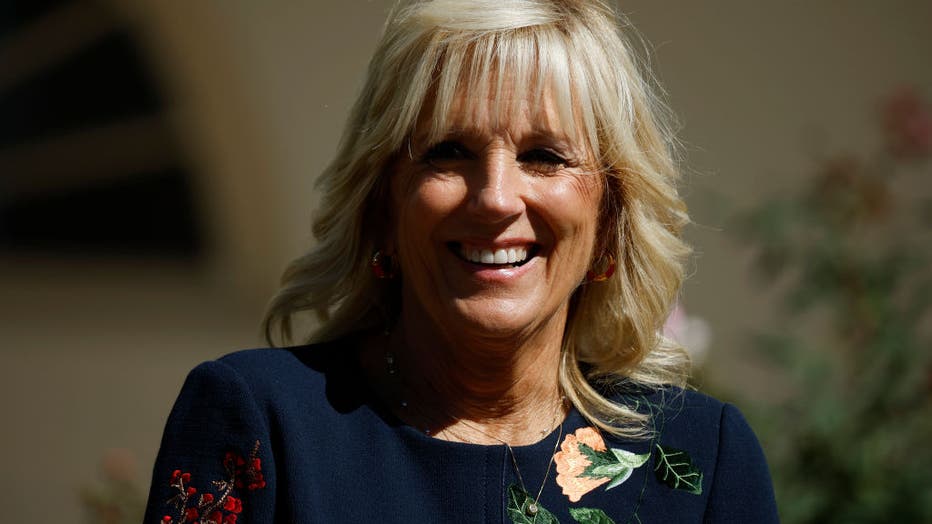 U.S. first lady Jill Biden celebrates the 1990 passage of the Americans with Disabilities Act in the Rose Garden at the White House on September 28, 2022 in Washington, DC. (Photo by Chip Somodevilla/Getty Images)
The group will meet with local officials and community leaders to talk about the expansion of jobs in sectors like advanced manufacturing.
After the afternoon visit, she'll travel to Pittsburgh.