First bloodhound puppy joins Clayton Co. Sheriff's Office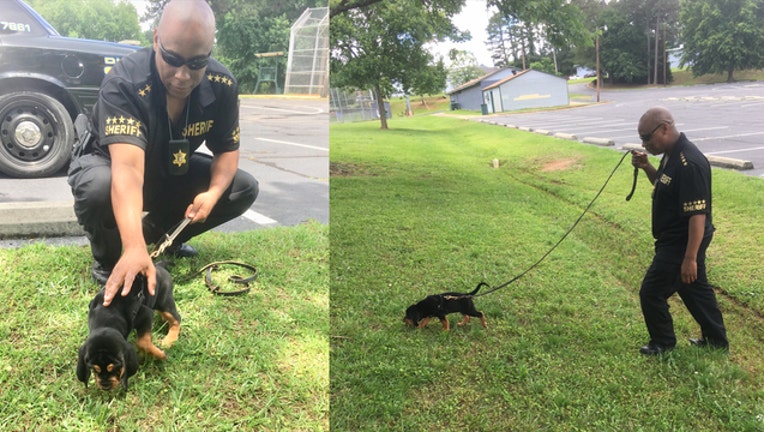 CLAYTON COUNTY, Ga. - The Clayton County Sheriff's Office has the newest member joining their ranks, and she's only eight weeks old.
Tracker is the first bloodhound to ever join the men and women of the Clayton County law enforcement. According to officials, she comes from a long line of trackers, including parents who were both tracking dogs in Europe and siblings who also track for law enforcement.
Sheriff Victor Hill picked Tracker out specifically while working with lead K-9 Deputy Griffin, saying in a statement that she immediately stood out as being aggressive and lively.
Tracker will be used to find criminals, lost children, and missing elderly citizens, the Sheriff's Office said.
She and Sheriff Hill met last week and "she has already shown the sheriff that she is anxious to get to work," the department said.
Currently, the little puppy is in training. She'll be learning the ropes for the next six to eight months while she grows up.