FDA's soul crushing news: No cookie dough for you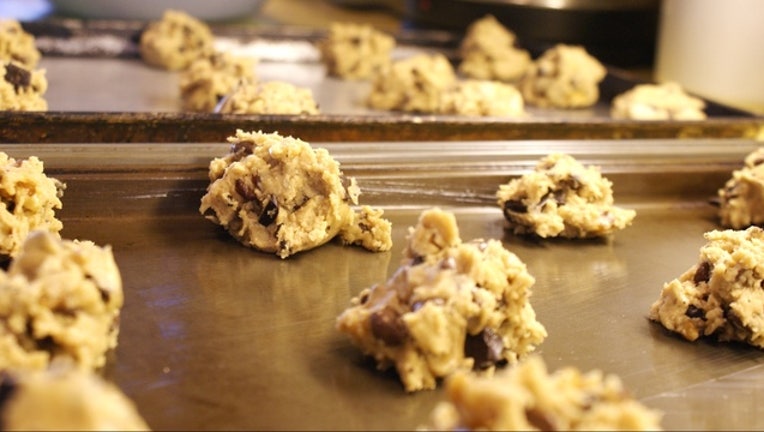 article
The Food and Drug Administration is warning against one of America's favorite past times: eating raw cookie dough.
The FDA issued the warning this week after an E. coli outbreak that has sickened 38 people in 20 states.
Most people are aware of the potential risk of salmonella poisoning from raw cookie dough because of the presence of raw eggs, but this particular risk comes from eating the raw flour.
Tests linked the flour produced by General Mills in Missouri and sold under several brands including Gold Medal, Signature Kitchen's, and Gold Medal Wondra, to the E. coli outbreak, resulting in a voluntary recall of more than 10 million pounds of flour.
Some of the flour was also sold to restaurants that allow children to play with dough while waiting for their meals. The CDC has advised restaurants not to give children raw dough.
Because of the risk, the FDA also recommends that kids not use flour to make homemade "play" clay or ornaments or eating cake mix or batter at home or within preschool settings. "Flour is derived from a grain that comes directly from the field and typically is not treated to kill bacteria," says Leslie Smoot, Ph.D., a senior advisor in FDA's Office of Food Safety and a specialist in the microbiological safety of processed foods.
The bacteria is killed by cooking or baking the flour. "But with raw dough, no kill step has been used," the FDA said.
Commercially made cookie dough or cookie dough ice cream is OK, though, because manufacturers use ingredients that include treated flour and pasteurized eggs, the FDA said.
E. coli can cause abdominal cramps, and other illnesses to those with weakened immune systems.