Fayetteville hospital plans wedding for patient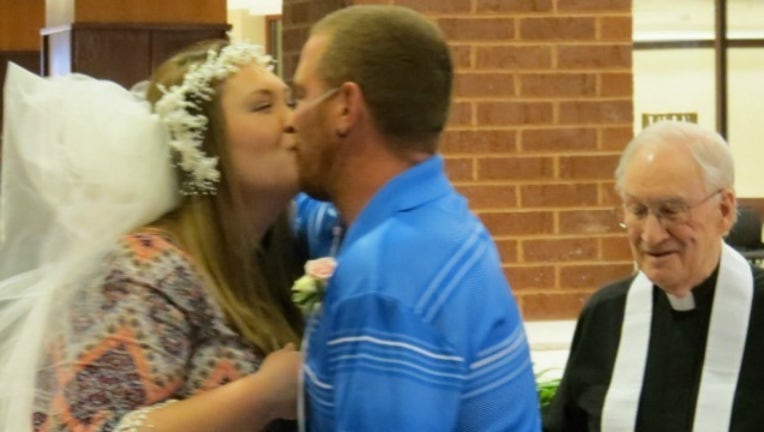 article
Employees at a Fayetteville hospital recently helped a patient fulfill his wish of marrying the love of his life. 
App users: View full article here
Last week, staff members at Piedmont Fayette Hospital made 32-year-old Kenneth Schmidt's dream come true when they planned his wedding to his fiancee, Tori. 
"Nurses arranged the ceremony, led by the hospital's chaplain and other staff members made the cake and provided a special dinner and reception for the happy couple," Piedmont Healthcare said on Facebook, sharing an image of Kenneth and Tori. 
Kenneth, who battles a challenging diagnosis, told the hospital they'll be forever grateful for what they did for them. 
"It was amazing how everyone jumped in to help us. This is way more than just a hospital. I told all the nurses that they are now like a part of my family."