Farmers' Almanac declares 'The BRRR is Back' with predicted 'snowy' weather in winter outlook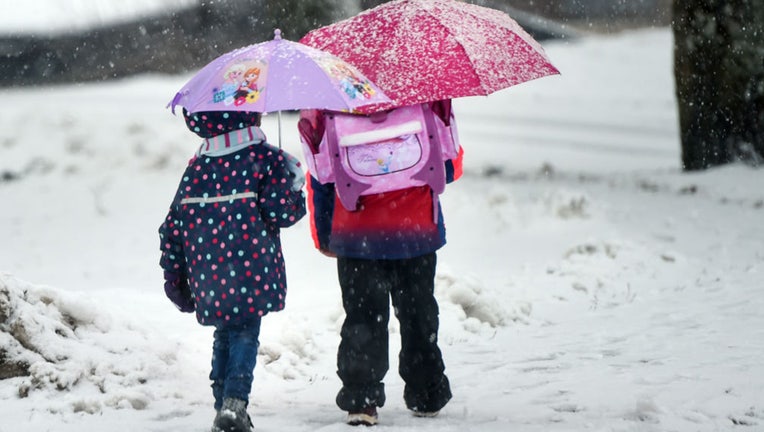 article
After many Americans experienced a mild winter earlier in the year, they may be pleased to learn that the Farmers' Almanac is forecasting a return to a traditional winter toward the end of 2023 and heading into 2024.
In a prediction titled "The BRRR Is Back!" the Farmers' Almanac's annual winter forecast is expecting cool temperatures and snowy weather conditions for the contiguous United States.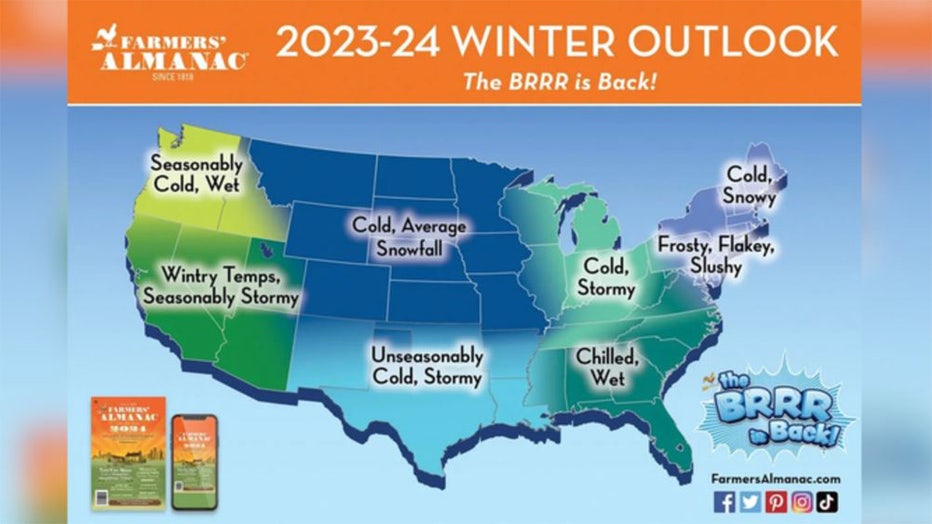 2023-2024 Winter Outlook (Farmers' Almanac / FOX Weather)
Farmers' Almanac winter outlook for the U.S.
Their forecast states that December is expected to have a stormy start with some blizzard conditions blowing snow into areas over northern New England, the North Central U.S., along with northern and central areas of New Mexico, Oklahoma and Arkansas.
Below-average temperatures and many snowstorms, sleet, ice, and rain are expected for much of the Great Lakes and Midwest areas, the almanac states, along with central and northern New England, particularly in January and February.
HOW TO PREPARE YOUR FAMILY, HOME AND CAR FOR A WINTER STORM
Around the same time, the Farmers' Almanac says Texans are forecast to experience unseasonably cold weather with a possible major winter storm in mid-January, according to the almanac.
For the Pacific Northwest, the Almanac says that winter is expected to be unusually snowy and wet for the Pacific Northwest. Rainy and snowy conditions are expected across the Southwest.
Wet winter conditions are also forecast for the Southeast and Florida, which will see average winter temperatures overall.
Further north along the I-95 corridor between Washington, D.C. and Boston, the Farmers' Alamanac expects winter should bring rain, sleet and snowstorms.