Facing breast cancer, couple turns to fertility treatment, hoping to one day become parents
BARNESVILLE, Ga. - It's taken time and hard work, but Kathryn and Josh Green's century-old Barnesville house now feels much more like home.
"It was pretty much therapy for me," Kathryn Green says. "My mom had previously just passed away, and when we moved in, it was pretty much the only place we felt at peace."
When they're not cooking together, the Greens love to travel and visit national parks.
They are now on their 47th state.
Working in engineering and communications, they are also big planners, and having children has always been part of the plan.
"It was a no-brainer for us, honestly," Josh Green says. "It was probably our first date. We both looked at each other and said, 'Do you want to have kids? Yeah, I want to have kids.'"
They married in their early thirties.
"So, in our mindset, we said, 'Okay at or our second wedding anniversary, let's go ahead and start trying for a family,'" Kathryn Green says.
But in 2021, plans suddenly changed when Kathryn, who was 31, was diagnosed with breast cancer.
Dr. Ruchi Garg,  the national program director of gynecologic oncology at City of Hope Atlanta, Phoenix and Chicago, says with any cancer treatment there is a risk it may compromise fertility.
So Garg, encourages newly-diagnosed patients like Green, who hope to have children down the road, to tell their doctors they want to do whatever they can to preserve their fertility before they start treatment.
"It depends on the cancer type," Dr. Garg says. "It depends on the stage of the cancer and how aggressive it is. So, it's definitely a discussion."
At Kathryn Green's first appointment with her City of Hope oncologist, she told him right away.
"As soon as he walked in the room, he had not even taken a seat yet, and I said, 'We want to have kids,'" Green laughs.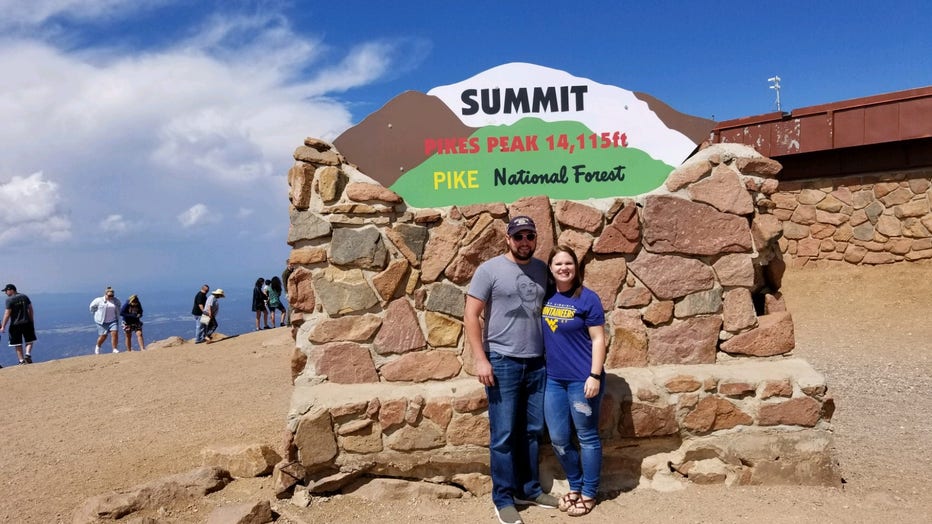 That was in mid-June 2021.
Her doctor agreed to pause the start of her chemotherapy for two and a half months, but told them they would have to move quickly.
"And it was a race against the clock," Green says.
Her hormone-driven breast cancer made the egg retrieval more complicated.  
Still, the fertility center was able to retrieve and fertilize enough of eggs to create 5 healthy, DNA-tested embryos.
"We were down to the wire," Green says. "We had my port placed probably the 10th or 11th of August, and we went in for egg retrieval on the 21st, and I started chemo on the 28th."
After chemotherapy, a lumpectomy and radiation, Kathryn Green, now 33, is on 5 years of hormone therapy.
"I'll be on hormone therapy through my 37th birthday, and then we'll come off and hopefully do an egg implant whenever I'm cleared," she says.
Until then, the Greens are hopeful they will one day be parents.
"One of the big things that Kathryn and I have said to each other going into this is that we're going to stay positive," Josh Green says. "Life is full of struggles and curveballs. It's, you know, what you make of what you get."