Dwayne 'The Rock' Johnson visits Georgia Aquarium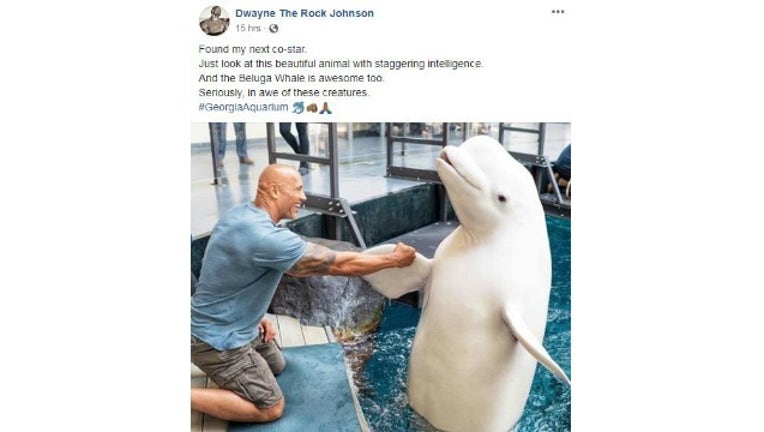 ATLANTA - Actor Dwayne "The Rock" Johnson recently spent some time at the Georgia Aquarium in downtown Atlanta. 
App users: View full article here
Georgia Aquarium told FOX 5 Johnson and his family enjoyed a private, behind-the-scenes tour, where they had the opportunity to be up close with some of the animals.
Following his visit, Johnson has shared many photos and a video on Facebook, praising their time spent at the aquarium. 
"Found my next co-star," Johnson joked, sharing a photo with a beluga whale. "Seriously, in awe of these creatures. 
Johnson also shared a hilarious video with a sea lion named "Katie," which has more than 769,000 views. 
Georgia Aquarium said Johnson's family was able to learn more about the animals and the care they receive in Atlanta. 
"The second largest aquarium in the world and the only institution outside of Asia that houses Whale Sharks," Johnson said. "More than 100,000 animals and sea creatures here that I'm in constant awe of."