Duluth Police officers save baby deer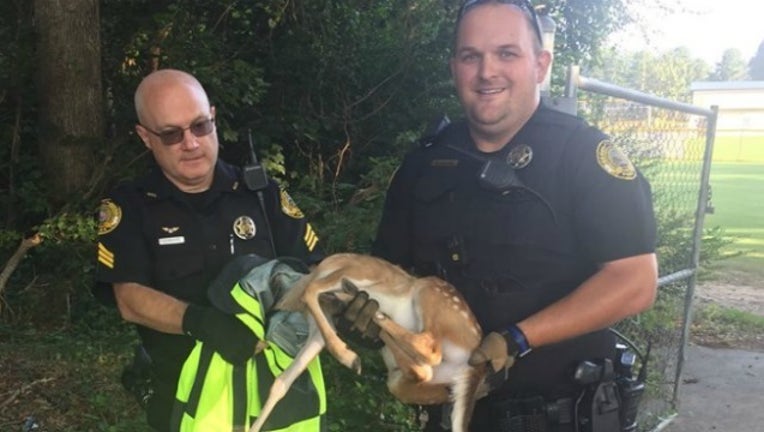 DULUTH, Ga. - Sometimes police officers never know what they'll encounter on the job. 
Two police officers in Duluth were called to help rescue a baby deer stuck in a fence near the softball fields at Duluth High School. 
After releasing the animal back into the wild, the officers posted a photo on the department's Facebook page with the hashtag #WeSavedBambi.