Driver shot, killed at DeKalb County apartment complex
DEKALB COUNTY, Ga. - A deadly shooting ended with a car crashing into an electrical utility box Saturday night at a DeKalb County apartment complex. 
According to DeKalb County police, a male victim was shot in the parking lot of the Covington Glen Apartments on the 5800 block of Covington Highway.
Police say the man tried to get away in an SUV and crashed into the electrical utility box.
"It was scary to see that car up there like that," said neighbor Natasha Sanders.
Witnesses told police that they heard several gunshots before the power went out. 
"We were terrified," said Sanders. "We didn't know what it was. I just told everyone, 'Don't leave the floor.'"
Officials have not yet released a description of the suspected gunman. Family members have identified the vicitm to FOX 5 as 24-year-old Roderick Turner.
His mother was too shaken up to speak on camera, but she said her son was outgoing, loving and a father to two young girls.
"We was devastated to know that it happened just that fast right here in this quiet neighborhood," said Sanders.
The family said they plan to hold a vigil for Turner Monday evening.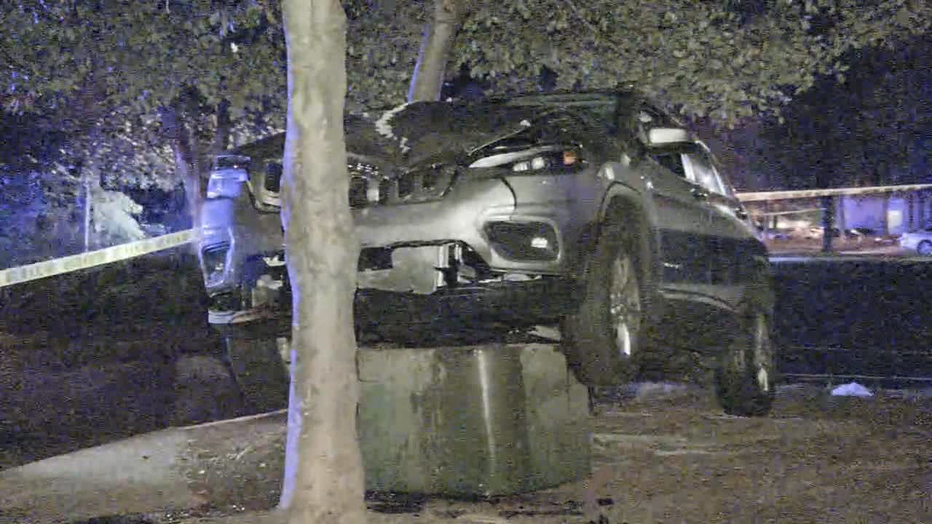 The investigation is still ongoing. If you have any information on the shooting, please call the DeKalb County Police Department.