Driver escapes from SUV sinking into Chattahoochee River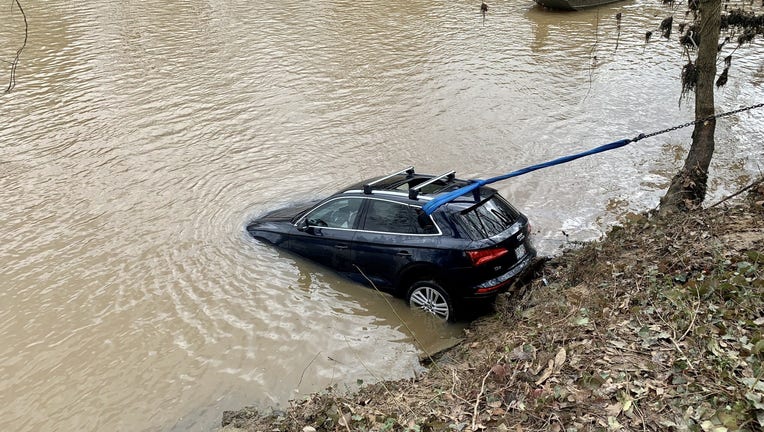 article
COBB COUNTY, Ga. - A driver is recovering after a scary situation in the Chattahoochee River Monday morning.
Cobb County police say the person lost control and drove into the river at Paces Mill early that morning.
The driver was able to escape the flooding vehicle and swam through the chilly water back to safety.
The SUV eventually sank 750 meters downstream.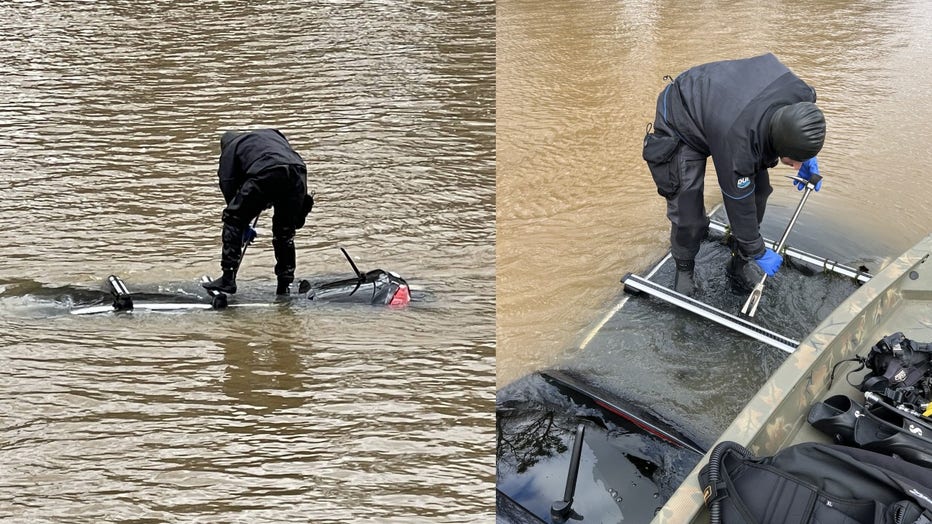 (Cobb County Police Department)
The Cobb Police Department's Underwater Search and Recovery Team was able o find the vehicle and in the 46-degree water and bring it back to shore.
The driver, who has not been identified, is being treated for their injuries.