Dogs need new family after owner becomes homeless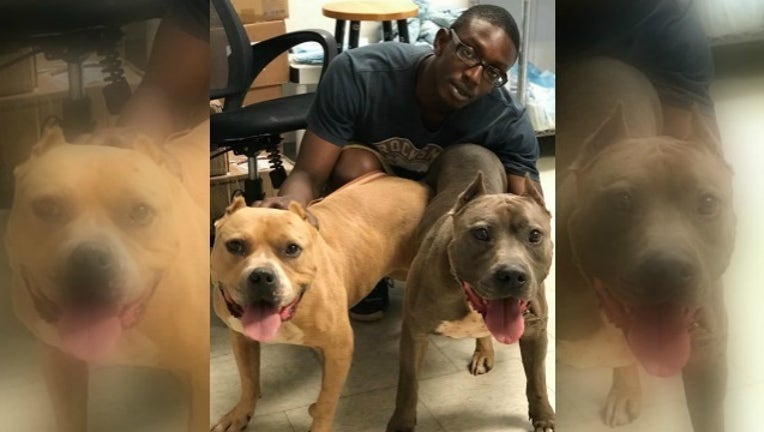 FULTON COUNTY, Ga. - Two dogs are in need of a forever home after their owner recently lost his own home.
App users: View full article here
Three years ago, Jamar adopted Zeus and Herra from Fulton County Animal Services. 
"He took two big beefy dogs with cropped ears that many people look right past," the animal shelter said on Facebook on Sunday, sharing a photo of Jamar and the two pups. 
According to the Facebook post, Jamar was a proud pet parent. 
"He saw Zeus through his heartworm treatment and paraded them around town on their best behavior, a true trio of ambassadors," Fulton County Animal Services said. "He even stopped by the shelter to visit after the first year." 
Over the weekend, Jamar tearfully returned the two pitbulls back to Fulton County Animal Services. 
"He recently lost his home and was living in the car with his dogs. He is struggling in every way possible and wants better for his pups." 
The shelter is hoping to find a new home for Zeus and Herra. They can be adopted or fostered together or separately. 
Anyone who's interested can contact the shelter by emailing adoptions@fultonanimalservices.com.