Defense Changes Plea in Daycare Parking Lot Murder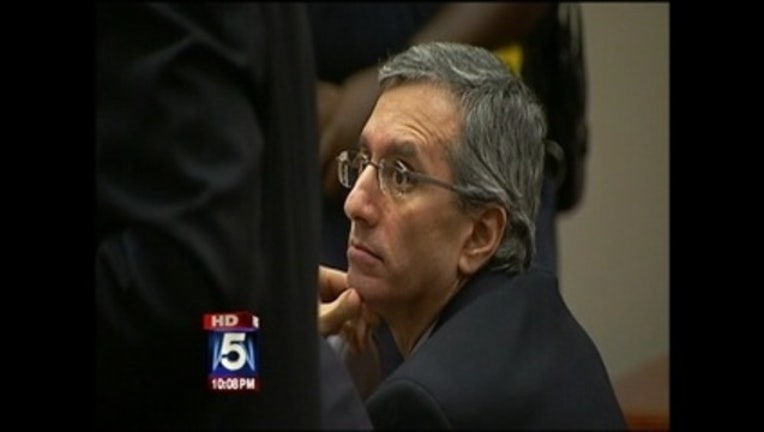 article
Lawyers for the man accused of the shooting death of a father who had just dropped off his toddler at a suburban Atlanta preschool has changed his plea to guilty by reason of insanity.
Lawyers for Hemy Neuman told FOX 5 on Saturday that he was legally insane at the time of the murder. The insanity plea was entered into court records on Saturday morning during a hearing. The defense is not contesting that Neuman shot and killed Russell Sneiderman just after he dropped off his 2-year-old son at a preschool in November 2010.
"What is important here is at the time of the shooting, Mr. Neuman, because of his mental illness did not understand the difference between right and wrong," said defense attorney Doug Peters.
Neuman was arrested for the crime about a month after the killing. He supervised Sneiderman's wife, Andrea, in the quality and engineering department of GE Energy in Atlanta. Documents filed this week with the court state the shooting happened because of "an extramarital affair between the defendant and Andrea Sneiderman.
Defense attorneys said they will call both medical experts and lay people to the stand to testify about Neuman's mental state.
"A crime requires criminal intent. There was never any criminal intent in this case," said Peters.
Prosecutors will counter those witnesses with evidence they say show Neuman bought a gun shortly before the murder and rented the SUV the day before witnesses say they saw it pulling away from the preschool. They will likely argue this shows planning and premeditation..
Lawyers for Hemy Neuman would not address the current state of his mental health saying they will address it in court during the trial.
The prosecution will now have one of their experts perform a mental health evaluation before the trial begins October 17.