Customs officials: Nearly 15 pounds of cocaine seized at Atlanta's airport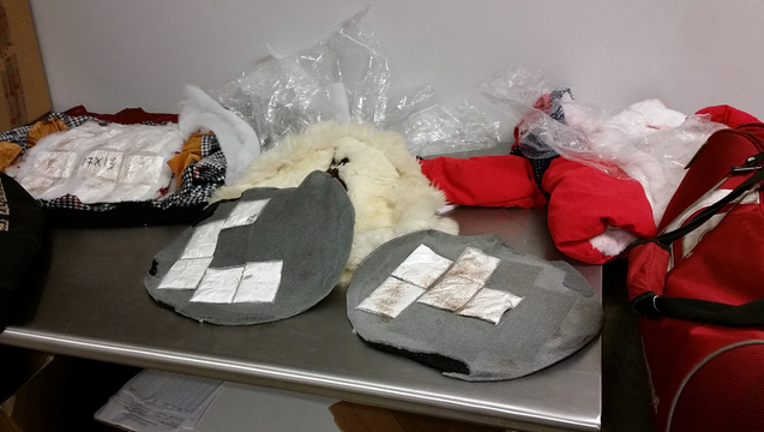 article
ATLANTA - Authorities at Atlanta's Hartsfield Jackson International Airport said they seized nearly 15 pounds of cocaine Sunday.
The U.S. Customs and Border Protection said officers were examining luggage from a woman arriving from Lima, Peru when they discovered white powder concealed in purses, jackets and llama skins. Officers said a field test was positive for cocaine.
Customs officials estimate the cocaine has a street value of about $450,000. The woman was taken booked into the Clayton County Jail.