Police: Missing children last seen in NW Atlanta found safe
ATLANTA - The search for three children who disappeared Thursday night in northwest Atlanta has ended with good news. 
Atlanta police say 6-year-old Jayla McDaniel, 10-year-old Arthur Patterson, and 14-year-old Amiya Patterson have been located and are safe. 
The children had been seen by relatives around 3 p.m. Thursday at the park near their home on the 2200 block of Perry Blvd NW.
A short time later, the two siblings and their cousin were seen by surveillance cameras around 4:20 p.m. near the Circle K convenience store on the 1600 block of Hollywood Road. In the photo provided by police, the three children are walking down the sidewalk with another unknown child.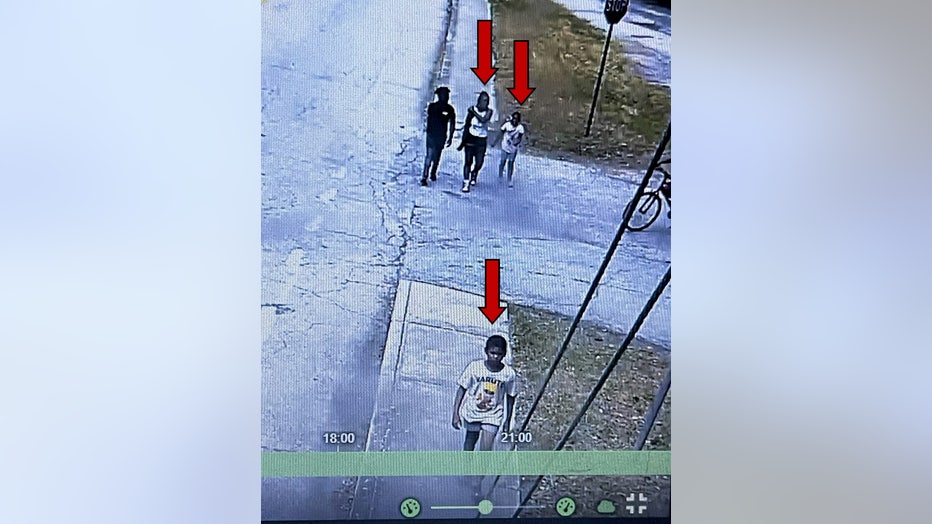 Surveillance footage of the last time Jayla McDaniel, Arthur Patterson, and Amiya Patterson were seen. (Atlanta Police Department)
Friday morning, family members sent out a call on FOX 5 begging the three children to come back home.
"If y'all out there, and you see us on the TV, please just come home," the children's grandmother Kim Patterson said. "We're worried about you guys, and we don't know where you're at. Please just come home."
Arthur and Amiya Patterson (Atlanta Police Department)
Six-year-old Jayla is described as being 4-feet-6-inches tall with a weight of 90 pounds. She has black braided hair with black beads and was last known to be wearing a pink shirt and blue jean shorts.
Arthur, 10, was last seen wearing pajama pants of an unknown color. Police described him as being 5-feet-4-inches tall with a weight of around 114 pounds.
The oldest sibling, 14-year-old Amiya, is 5-feet-7-inches tall with a weight of 145 pounds. Police say she has black braided hair and was wearing a crop top.
Police have not released any information about where the children were found or what led officers to the missing trio.