Cornerback makes amazing catches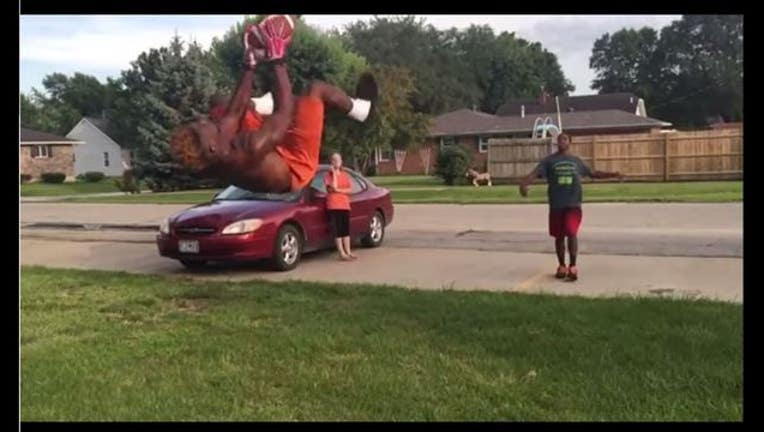 Are you ready for some football? For many it seems like fall can't come soon enough. Whether its high school, college, or the NFL - football rules the south, along with cookouts and tailgates to support the teams. 
Well here is Marco Wilson, a talented high school varsity corner in Missouri who may just prove to be an amazing asset to any college or eventually pro team that can snatch him up. Especially if they've got the kind of catching skills he can display! You may have to watch this video twice to believe it! 
App users click here to see the YouTube clip