Controlled burn Thursday at Tallulah Gorge State Park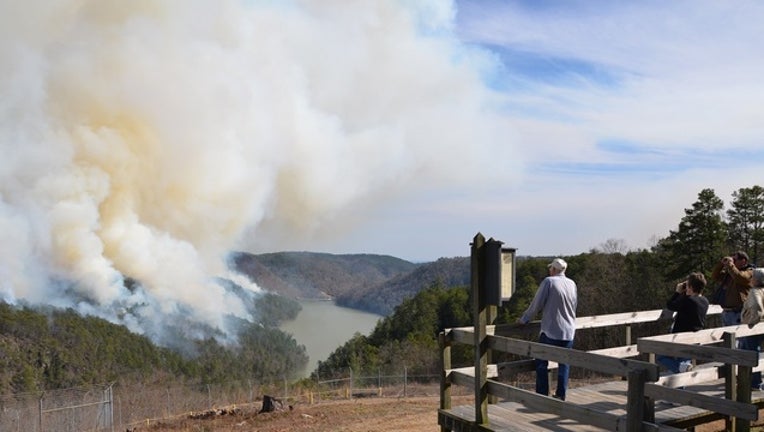 TALLULAH FALLS, Ga. - It might get a little smoky in North Georgia on Thursday as the National Forest Service plans to hold a controlled burn at Tallulah Gorge.
The Forest Service said about 1,300 acres of the Tallulah Gorge State Park and adjacent Chattahoochee National Forest and Georgia Power lands will be burned.
Officials are expected to start the burn around 9:30 a.m. and should be highly visible by noon.
Forestry officials said this is the sixth prescribed burn in the last 15 years at the park and said it will help restore rare habitat that benefits the unique wildlife and endangered plants at one of Georgia's most unique places.
Residents can learn more at www.fs.usda.gov/conf.