Connecticut man allegedly cheated Home Depot with $300,000 door-return scam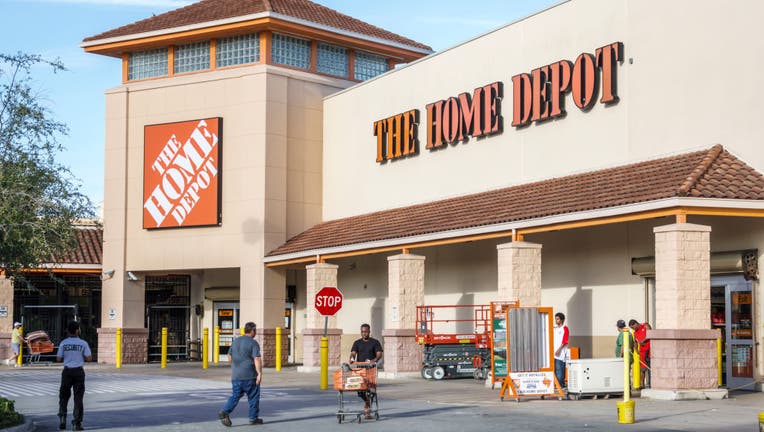 article
A Connecticut man allegedly defrauded Home Depot of nearly $300,000 with a non-receipted return scheme, federal prosecutors say.
Charging documents allege that Alexandre Henrique Costa-Mota, 26, of West Hartford, Connecticut, walked into Home Depot stores in eight states, grabbed expensive doors and then returned them without a receipt in exchange for store credit.
Costa-Mota was detained without bail after a judge in federal court in Rhode Island entered not-guilty pleas on his behalf to charges of wire fraud and conspiracy to commit wire fraud, the U.S. attorney's office in Providence said in a statement Wednesday.
An attorney representing Costa-Mota did not immediately respond to a request for comment.
MULTIPLE WALMART STORES IN NEW YORK HAVE HAD INCIDENTS OF CREDIT CARD SKIMMERS IN JULY
The alleged fraud took place between June 2021 and February 2022, according to the U.S. Attorney's Office. 
Prosecutors say Costa-Mota entered stores empty-handed, "dressed to appear like a contractor." He would then collect Andersen doors and bring them to each store's service department, where he made non-receipted returns of the doors. 
Each time he succeeded, Costa-Mota was given a store credit that he later redeemed at other stores in Connecticut and neighboring states. If a store refused to accept the returns, Costa-Mota allegedly took the Andersen doors without paying for them and returned them at other stores for store credit.
This scheme went on for at least nine months, during which Costa-Mota allegedly received 370 fraudulent store credits worth $297,332. Home Depot stores in Rhode Island, Connecticut, Massachusetts, Maine, Maryland, Pennsylvania, New York and New Jersey were involved. 
Home Depot's policy is to allow customers to return items without a receipt, but the home improvement chain has safeguards in place that are intended to prevent people from taking advantage, including asking for identification that requires third-party verification, according to court documents.
Home Depot's website states: "We require a valid driver's license or government-issued photo identification for non-receipted returns and returns generated from purchases made with store credits. The Home Depot uses a third-party refund verification system. All returns are subject to verification system approval."
LOWE'S REHIRES WOMAN WHO WAS ASSAULTED, SUFFERED BLACK EYE WHILE TRYING TO STOP ALLEGED SHOPLIFTERS
Costa-Mota allegedly circumvented these safeguards by using fraudulent driver's licenses or identification containing made-up names to make the returns. 
Organized Retail Crime Investigators for Home Depot provided law enforcement with video surveillance, pictures and documentation of the thefts allegedly committed by Costa-Mota, a criminal complaint states. 
GET FOX BUSINESS ON THE GO BY CLICKING HERE
A spokesperson for Home Depot directed a request for comment to local law enforcement or the federal prosecutor's office. 
The Associated Press contributed to this report. Read more of this story from FOX Business.