Community comes together for soccer star athlete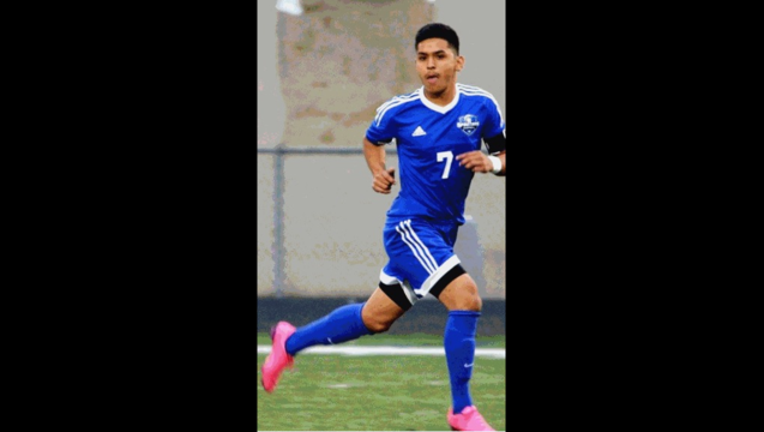 article
COBB COUNTY, Ga. - An 18-year-old Cobb County star athlete is in the hospital after a bizarre accident while playing bubble soccer.
Salvador Reyes known as "Chava"  was wearing an inflatable bubble and playing soccer with friends while running into each other during a banquet when he was hurt and suffered a skull injury.

"His skill is tremendous and just a great great athlete, just a great person," said Ruby Reyes, Salvador's sister.

Salvador's sister organized an event Sunday at Campbell High School for her brother who has been at Kennestone Hospital since he was injured on May 13.
Ruby said Salvador does not have health insurance and his medical bills are mounting.  Ruby said doctors told the family the swelling in his brain needs to go down before they can do reconstructive surgery.

Ruby said her brother was graduating from Campbell High School next week and was planning a trip to Mexico where several teams expressed interest in the soccer player.  All of that is now on hold.

"It will be a long time before he can go back to there, but now that we have him a little more stable we can work work on day to day,  getting him better" said Ruby.

Sunday loved ones gathered for zumba classes and food.  The family accepted donations and sold wrist bans and t-shirts that said "Todos por Chava" which in English means "Everyone for Chava"

"I feel like if I was in the situation he was in, I know for a fact he would be out here trying to help and support," said friend and Teammate, Alejandro Fernandez.

Friends and family hold on to hope and are grateful to the community for supporting them during this difficult time

"I do not have any words that can ever express how thankful we are," said Ruby.

The family has set up a fundraising website for Salvador Reyes.