Coca-Cola Film Festival to be held at Fox Theatre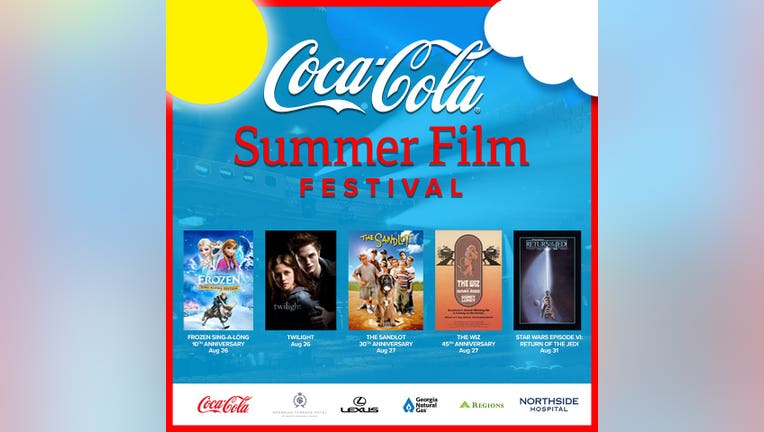 article
ATLANTA - The Fox Theatre is hosting its annual Coca-Cola Summer Film Festival. 
The purpose is to pay homage to its history as a movie palace by showcasing an array of anniversary titles on Fox's 26-by-56-foot screen starting at $15. 
Over three days at the end of August, movie-goers can also participate in magical pre-show experiences and, or exclusive Film Tours before all film showings. The pre-shows will include a sing-along with a vintage cartoon and performances on the world-renowned "Mighty Mo" organ, and the Film Tours will include a voucher for free popcorn and a Coca-Cola beverage to use before the main show. 
Tickets are now on sale at foxtheater.org or by calling 855-285-8499. 
2023 COCA-COLA SUMMER FILM FESTIVAL SCHEDULE
Saturday, Aug. 26 at 2 p.m. Frozen Sing-Along
Saturday, Aug. 26 at 7:30 p.m. Twilight
Sunday, Aug. 27 at 1 p.m. The Sandlot
Sunday, Aug. 27 at 6:30 p.m. The Wiz
Thursday, Aug. 31 at 7:30 p.m. Star Wars: Return of the Jedi