Coast Guard crew rescues Georgia man stranded on sinking boat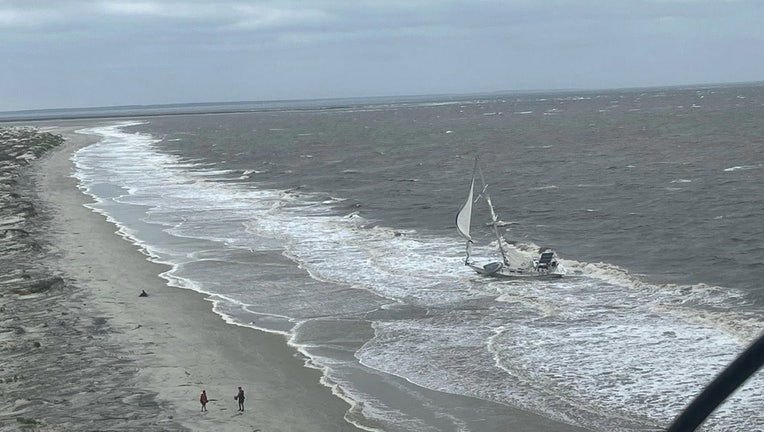 article
LITTLE ST. SIMONS ISLAND, Ga. - A Coast Guard aircrew rescued a man over the weekend trapped after his boat started taking on water miles off the Georgia shore.
At around 4:19 p.m. Sunday, the captain of the 45-foot sailing vessel notified the coast guard that his boat was beginning to sink.
An aircrew found the boat around 3 miles offshore of Little St. Simons Island with the man stranded on the shore
The crew was able to hoist the man up and take him to Little St. Simons Airport with no injuries/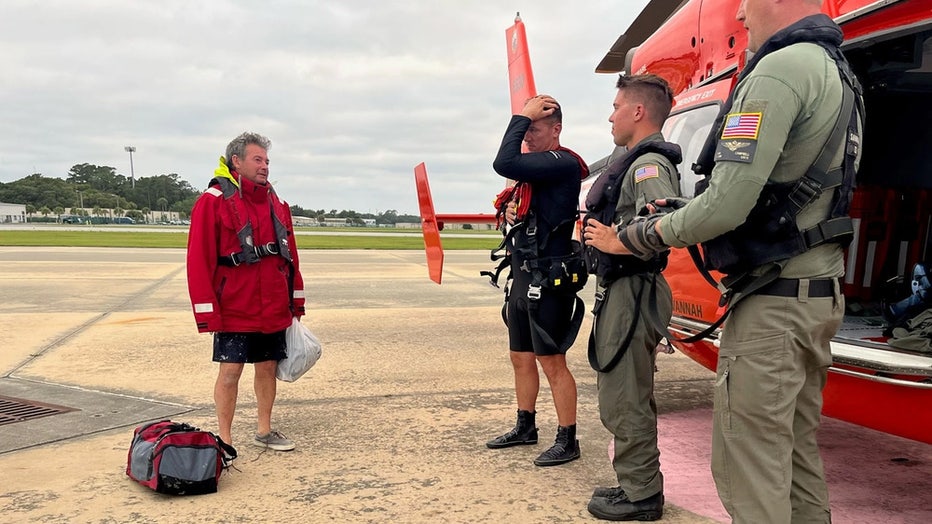 The captain and the Coast Guard rescue crew (Coast Guard)
"A combination of 23 mph winds and 5-foot seas combined to wash the sailing vessel up on an isolated part of the coast," said Lt. Cmdr. Ian Campbell, the Air Station Savannah aircraft commander on the case. "Fortunately, the mariner was prepared with a VHF-FM radio and GPS which allowed him to pass an accurate position to Coast Guard Sector Charleston watchstanders and to our aircrew who located him on the beach."
The captain of the sailing vessel is now coordinating the salvage of the vessel.