Close contests in races for 2 U.S. House seats in metro Atlanta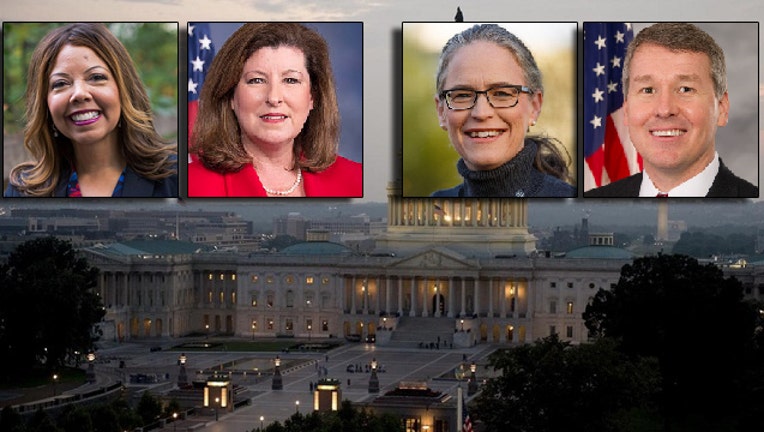 article
ATLANTA - On Tuesday, 12 of Georgia's 14 U.S. House seats were being contested with two districts, in particular, drawing the national spotlight. Now those two races have come down to extremely narrow margins.
In District 6, Democrat Lucy McBath narrowly defeated incumbent Republican Karen Handel, who won a hard-fought special election against Jon Ossoff just under a year and a half ago.
McBath declared victory Wednesday, and Handel conceded Thursday morning. In a statement, Handel said, "After carefully reviewing all of the election results data, it is clear that I came up a bit short on Tuesday. Congratulations to Representative-Elect Lucy McBath and send her only good thoughts and much prayer for the journey that lies ahead for her."
Just to the east in District 7, which covers much of the northeast suburbs of Atlanta, GOP incumbent Rob Woodall was challenged by Democrat Carolyn Bourdeaux, a professor at Georgia State. Bourdeaux made healthcare the centerpiece of her campaign and raised nearly twice as much in campaign donations as Woodall.
As night turned into morning, the race tightened to within 5,000 votes. Officials believe there could be up to 14,000 absentee ballots.
"This race is too close to call," said Jake Best, communications director for the Bourdeaux campaign. "Every vote must be counted, and we will ensure that happens."
Democrats hoped to capitalize on voters disaffected by President Donald Trump, as well as demographic shifts that have made Atlanta's suburbs less white.
The incumbent won in the other 10 U.S. House districts in Georgia that were contested.
MORE: You Decide 2018 coverage
.election-header { background-color: #d24; color:#ad0; text-decoration: none; font-size: 1.2rem; padding: 3px 3px 1px 3px; }
Election Night 2018