Man sentenced to 30 years for having over 100 grams of meth in his car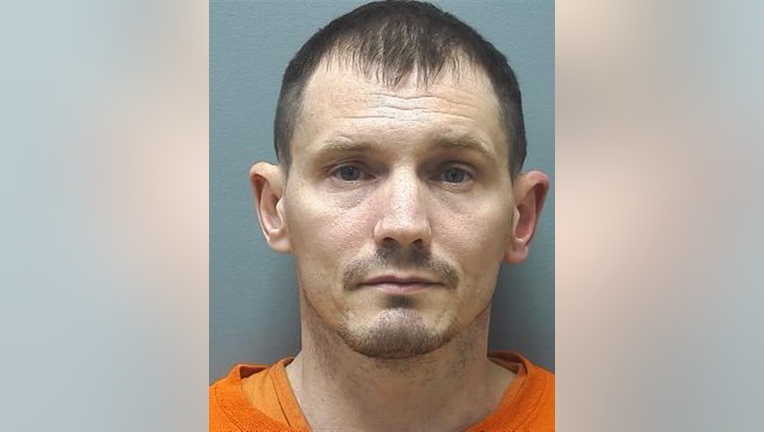 article
CANTON, Ga. - A Cherokee County man arrested for having more than 100 grams of methamphetamine and other substances in his car during a traffic stop has entered a plea agreement.
James Richard Fain, 42, of Canton, has been sentenced to 30 years in prison after pleading guilty to trafficking methamphetamine and possession of cocaine.
The sentencing took place on June 21 following a carefully negotiated plea agreement.
Fain was driving in a black Kia Optima when he was pulled over along Interstate 575 on the afternoon of March 2, 2022, by the Cherokee County Sheriff's Office for failure to maintain a lane.
During the traffic stop, deputies noted the unmistakable odor of raw marijuana emanating from the vehicle, leading them to conduct a thorough search. The search revealed a stash of illegal substances, including methamphetamine, cocaine, and marijuana, neatly packaged in multiple baggies both inside the vehicle and in Fain's jeans pocket. Notably, the total weight of the methamphetamine seized amounted to 100.8 grams.
"At the time of his arrest, this defendant had in his possession enough methamphetamine to dose over 100 people. He also admitted to the narcotics agents that the drugs inside the vehicle were his and that he intended to sell them," said Assistant District Attorney Rachel Clark
Fain must serve the first 10 years of his sentence in prison with the remainder on probation. As part of the special conditions of probation, Fain is required to perform community service and abstain from alcohol and drug use throughout the entirety of his probationary period. Additionally, he is strictly forbidden from possessing firearms, and he must also make restitution by paying fines.
"By distributing and trafficking illicit drugs in our community and elsewhere, James Fain has shown a flagrant disregard for the law," said DA Treadaway. "Our Office is committed to holding all drug dealers accountable. This sentence ensures that this defendant will be off our streets for many years, unable to spread this poison in our community."
The Cherokee Multi-Agency Narcotics Squad investigated the case.