Legacy Celebration Service for late Atlanta pastor Dr. Charles F. Stanley
ATLANTA - A Legacy Celebration Service was held Sunday evening for the late Dr. Charles F. Stanley, popular Atlanta pastor and founder of In Touch Ministries. The service took place from 6 to 8 p.m. at First Baptist Church Atlanta.
Pastors and singers from all over the country participated in his celebration of life. There even was a video message from at least one former president.
PREVIOUS STORY
A public viewing is being held today for Dr. Charles F. Stanley, founder of In Touch Ministries.
He will lie in repose from 10 a.m. to 4 p.m. at First Baptist Atlanta, where he pastored for more than 50 years. The church is located at 4400 North Peachtree Road. Visitors should use the entrances on Peachford Road, Cotillion Drive or North Peachtree Road to reach the church's north parking lot.
A Legacy Celebration Service will also take place from 6 to 8 p.m. Sunday at the church. The public is invited to attend. A private memorial service will also be held for the family at an undisclosed location. 
Stanley died on Tuesday at the age of 90.
ORIGINAL STORY
Dr. Charles Frazier Stanley, the senior pastor at First Baptist Church Atlanta and the founder of In Touch Ministries has died.
FOX 5's Buck Lanford has confirmed First Baptist Atlanta Senior Pastor Anthony George that the influential Atlanta faith leader passed away peacefully at his home Tuesday morning.
For more than five decades, the pastor, broadcaster, and author served on the staff of First Baptist Atlanta. He was named Senior Pastor in 1971, becoming the 16th pastor at the historic church that was founded in 1848. Under Stanley's leadership, the church saw unprecedented growth. In 1997, FBA moved from its Midtown Atlanta location on Peachtree Street to the former Avon property in Dunwoody to accommodate its diverse membership of more than 15,000 from all over the metro area. 
Stanley, who was born in Dry Fork, Virginia, in 1932 would become a pioneer in religious broadcasting. He founded In Touch Ministries in 1977 to in his words, "Get the truth of the Gospel to as many people as possible". His sermons, podcasts, and devotionals have been seen or heard in more than 115 million homes per week in more than 126 countries around the world.  At the time of his death, Dr. Stanley could be heard in every nation on Earth via radio, shortwave, or television broadcasts. In the United States, the In Touch television program could be seen on 204 stations and seven satellite networks, and the In Touch radio program could be heard on 458 stations and via shortwave radio. In 1988, he was inducted into the National Religious Broadcasters Hall of Fame. As an author, he wrote more than 60 books including several New York Times bestsellers. He also served for two terms as the president of the Southern Baptist Convention in the 1980s. 
Stanley's favorite hobby was nature photography. The walls of the In Touch studios are adorned with many of his photos. In fact, one of his pictures, given as a gift to the late Rev. Billy Graham, was hanging on the wall in Graham's bedroom at the time of his death.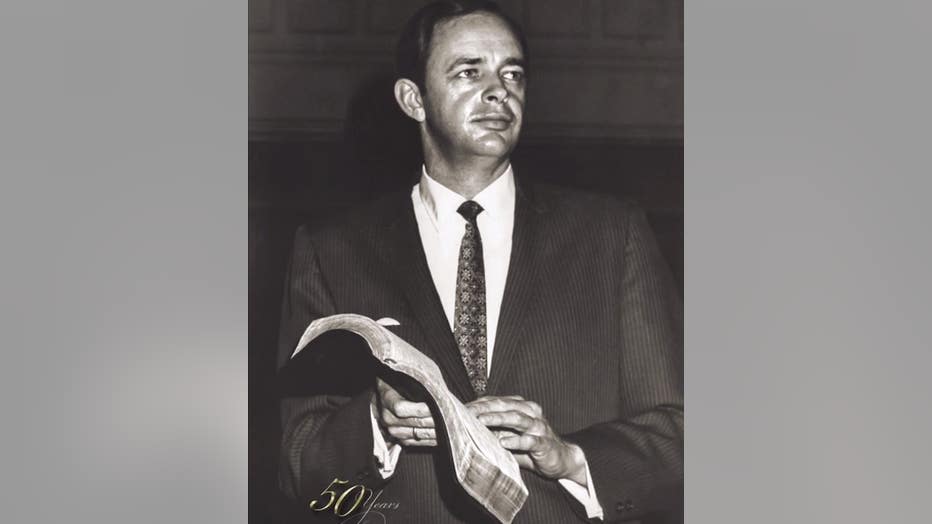 Stanley is survived by two children, his daughter Becky and son Andy, who is the founder and senior pastor at Northpoint Ministries. Andy called his dad a role model for pastors.
"Not just how to preach or how to build a church", said Andy. "But how to get to a finish line with integrity and to be able to look back and be proud of everything that came before, and unfortunately that's increasingly rare."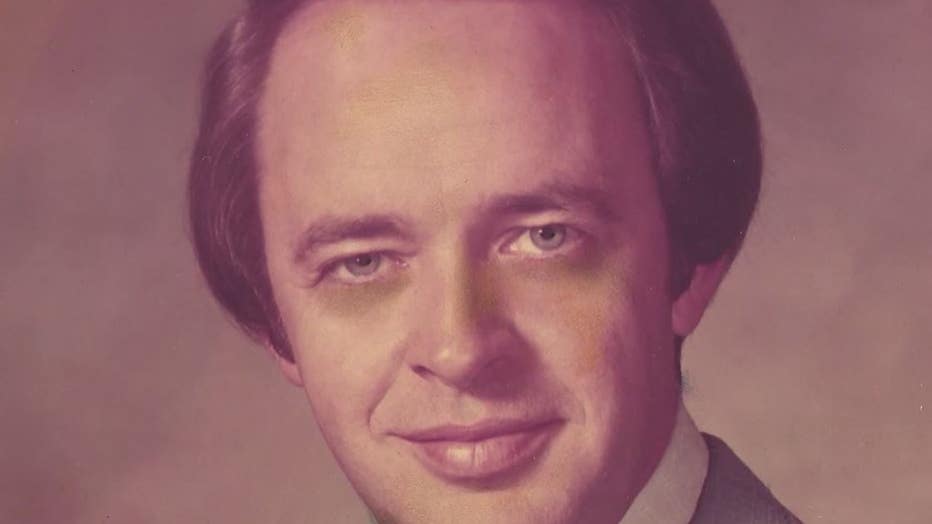 First Baptist Atlanta has announced that Stanley will "lie in repose" from 10 a.m. to 4 p.m. April 22 at the church for those who wish to pay their respects. The church will also provide a livestream of the viewing for those who cannot attend. 
Stanley was preceded in death by his former wife, the late Anna Stanley who passed away in 2014.
Dr. Stanley was 90 years old.