Chambers County deputies pull man from burning vehicle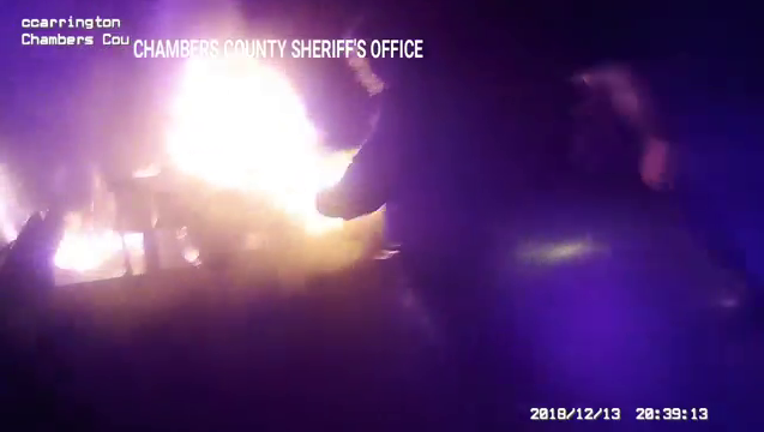 article
WINNIE, Texas (FOX 26) - Dramatic video shows Chambers County deputies pulling a man from a burning vehicle.
Deputies responding to a major vehicle crash just south of Winnie on December 13 found a vehicle engulfed in flames. A man was in the front seat with his legs and abdomen on fire.
Video shows Deputy Braedon Boznango and Deputy Carlton Carrington pull the man from the burning vehicle and into a puddle of water to extinguish the flames.
The man was taken to the hospital in critical condition.
The deputies were not injured, but the sheriff's office says some of their equipment was melted by the intensity of the fire.
The sheriff's office says, without the heroic actions of the deputies, the man would have died in the fire.