CDC: Salmonella illnesses linked to live poultry contact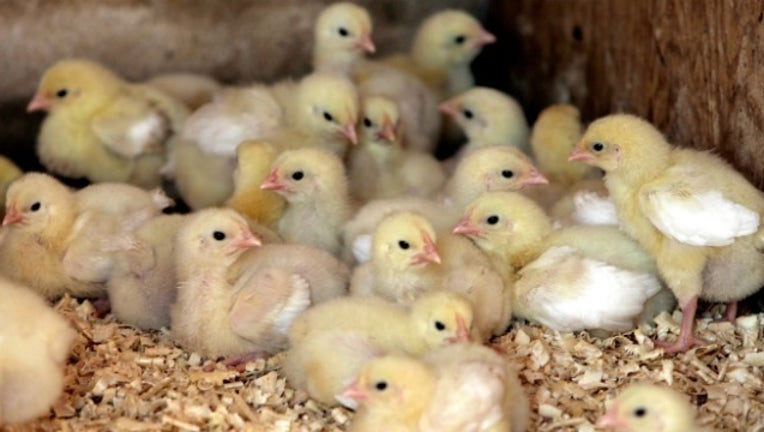 ATLANTA - The Centers for Disease Control and Prevention is investigating a multi-state Salmonella outbreak linked to contact with live poultry. 
The CDC said on Friday that 124 people have been sickened in 36 states after contact with live poultry, such as chicks and ducklings in backyard flocks. 
The people who got sick reported getting chicks and ducklings from places such as feed supply stores, websites, hatcheries and from relatives, the CDC said in a news release. 
A total of 21 people have been hospitalized. No deaths have been reported. 
The CDC offered several tips to avoid getting sick:
Always wash hands thoroughly with soap and water after touching live poultry or anything in their environment

Don't let children younger than 5 handle or touch live poultry without adult supervision

Set aside a pair of shoes to wear while caring for birds

Don't let poultry inside your home or in areas where food is prepared, served or stored.