Budweiser focus on immigration in Super Bowl spot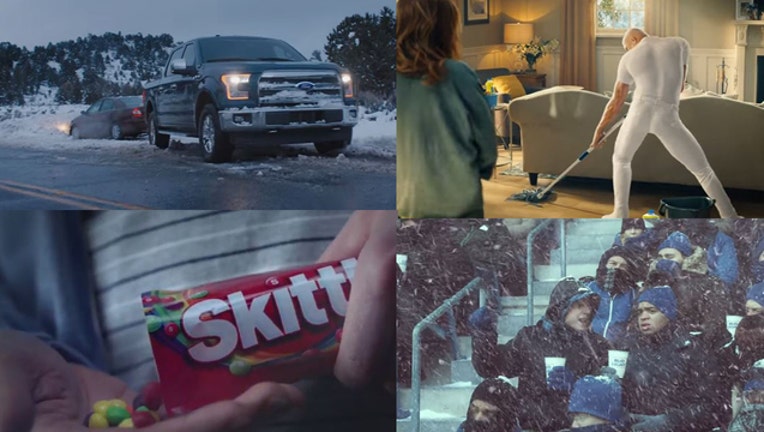 article
NEW YORK (AP) - Each year Super Bowl ads offer a snapshot of what's going on in the culture.
But this year's Budweiser ad released Tuesday featuring an immigrant's travel to the U.S. became suddenly more topical than Anheuser-Busch executives were probably expecting, released days after President Donald Trump's executive order Friday temporarily banning refugees and nearly all citizens from seven Muslim-majority countries.
The 60-second ad called "Born the Hard Way," shows Anheuser-Busch co-founder Adolphus Busch traveling by boat from Germany to the U.S. in 1850s. He goes through travails including jumping off a burning boat and catching a glimpse of Anheuser-Bush's Clydesdales mascots, before meeting fellow immigrant Eberhard Anheuser.
"When nothing stops your dream, this is the beer we drink," the copy reads.
Ricardo Marques, vice president of Budweiser, in a statement said the company has been working on the ad since May.
"The powerful thing about the story is the fact that it's a human story and the human dream resonating," he said. "Of course it would be foolish to think the current context is not putting additional eyeballs (on the ad), but that was absolutely the not the intent and not what makes the spot as special as it is."
He added that Budweiser as a beer brand is inherently bipartisan.
"On Super Bowl Sunday, we want to bring people together in bars across the nation - that's who we are."
Still, it's hard to ignore the connection, said Jeanine Poggi, media reporter for trade publication Advertising Age.
"Come Super Bowl, it's probably going to be one of the more talked-about ads given the debate over refugee rights, regardless of Budweiser's attempt never to respond to any sort of political climate," she said.
The Super Bowl at the NRG Stadium in Houston between the New England Patriots and Atlanta Falcons airs Sunday on Fox.