Brookhaven police: 2 arrested in fake armed robbery reports
BROOKHAVEN, Ga. - Brookhaven police said it was a get rich scheme which backfired on a man and woman. Investigators said the two were charged after they both tried to fool investigators into believing they had been robbed after their bank accounts had been drained.
Officer Carlos Nino said it started with a Craig's List ad asking participants to grant access to their bank accounts in exchange for easy money.
"If you give me your bank account what I'll do is I'll deposit the check in your account you get a few hundred bucks and I'll get the rest," said Officer Nino.
He said 37-year-old Shawndalyn Lee and 33-year-old Altereek Booker both responded to the Craig's list ad then tried to fool police after they got conned. He said Lee claimed she was held at gunpoint and forced to hand over her debit card and PIN at this Brookhaven Navy Federal credit union ATM on December 17.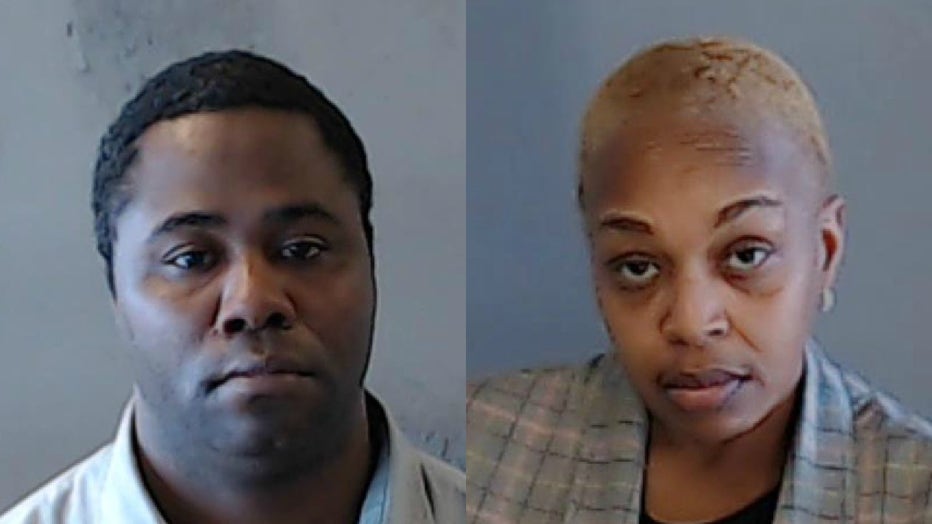 He also told FOX 5 News Booker said he was robbed of cash outside a Brookhaven Publix on December 17.
"It was quickly determined that they were, in fact, no victims of an armed robbery but they were part of the this basically get rich quick scheme," said Officer Nino.
He said surveillance video from both the store and ATM did not match up with the robbery accounts of Lee and Booker.
"They can see who they are so why would you even try that," said Shawnene Mundy, a customer at the Navy Federal Credit Union ATM.
 Investigators said even though neither Lee nor Booker was robbed both were conned by the man who lured them in with the Craig's List Ad.
"The actual suspect that placed the ad on Craig's List emptied their account, all their funds in their account," said Officer Nino. He said both Lee and Booker lost their money which won't be refunded by the bank because of fraud involved. Both were arrested on a charge of false reporting of a crime.