Bradenton corn maze honors Snooty the manatee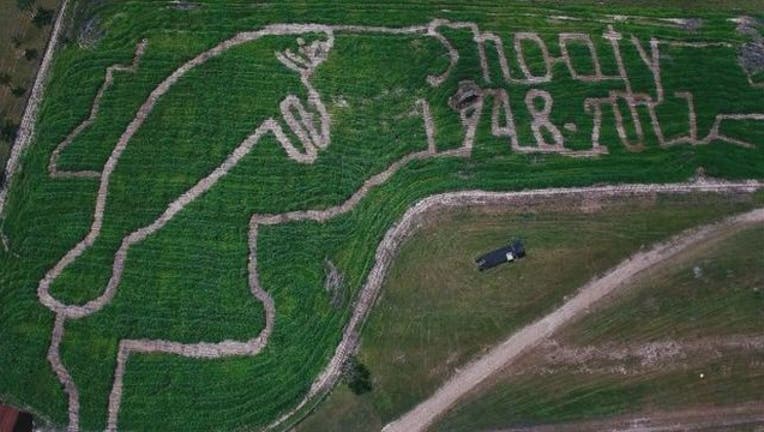 article
BRADENTON (FOX 13) - This year's corn maze design at Hunsader Farms in Bradenton pays tribute to a mammal near and dear to the heart of Manatee County.
Snooty the manatee died in an accident at the South Florida Museum. Snooty held the Guinness World Record for being the oldest living captive manatee, until his death, just a day after the museum celebrated his 69th birthday.
Now, the Hunsader Farms' Pumpkin Festival is helping visitors remember the gentle giant with a Snooty-shaped corn maze.  
The farm's annual Pumpkin Festival begins Saturday, Oct. 14, and runs each weekend through Halloween. There are hayrides, pony rides, live shows, live music, crafts, a petting zoo, train ride, and of course, pumpkins - lots of pumpkins - on the more than 80 acres of farmland in Bradenton. 
For more information, visit https://www.hunsaderfarms.com/