Boy hands officer touching note at Chick-fil-A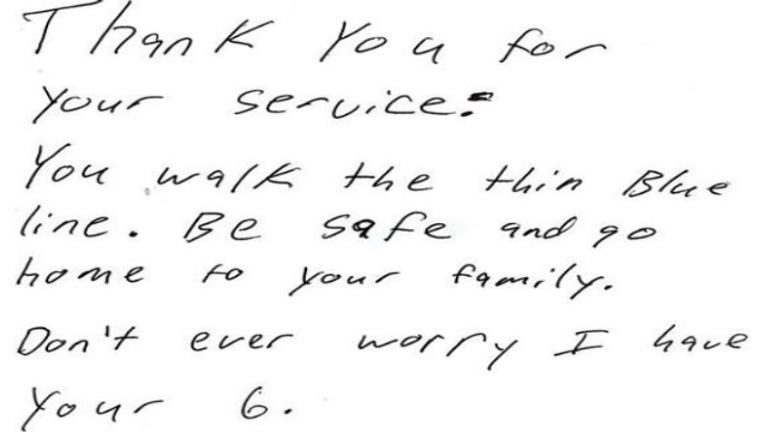 article
Working in law enforcement is often a thankless job, but one officer with Colorado's Lakewood Police Department recently got a very special thank-you message from a young boy.
Agent Ryan O'Hayre was preparing to order dinner at a Chick-fil-A restaurant when he saw seven-year-old Hunter Steffes approach.
Steffes handed O'Hayre a note that read, "Thank you for your service. You walk the thin blue line. Be safe and go home to your family. Don't ever worry I have your six."
The phrase - which originated with World War I pilots who referenced the rear of an airplane as the six o'clock position - is a military and law enforcement term meaning "I've got your back."
The Lakewood Police Department posted the touching note to their Facebook page.