Boston marks 3 years after deadly marathon bombings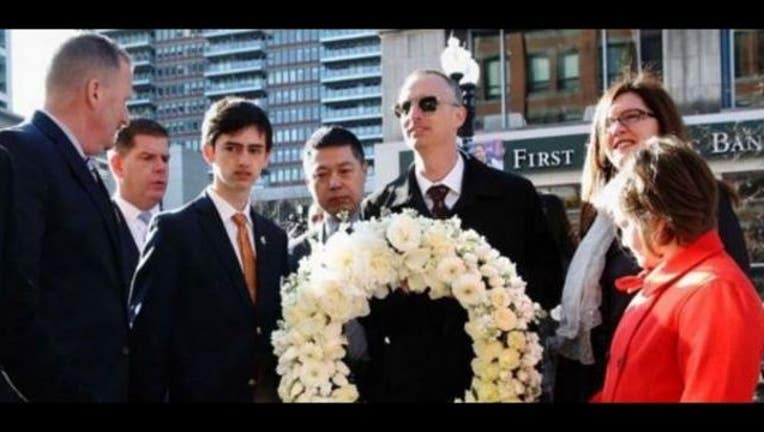 article
BOSTON, Mass. - Boston marked the third anniversary of the deadly 2013 marathon bombings with subdued remembrances.
The governor and mayor joined victims' families Friday morning for a brief and quiet ceremony at the finish line on Boylston Street.
Massachusetts Gov. Charlie Baker and his wife, Lauren, bowed their heads in silence after helping the father of one of the three who died, 29-year-old Krystle Campbell, place a white flower wreath. Mayor Marty Walsh placed a second wreath with the families of the other slain victims, 8-year-old Martin Richard and 23-year-old Lingzi Lu.
No one spoke.
For more: FOX News