Black History Month 2023 theme highlights Black resistance in America
Every year, the Association for the Study of African American Life and History (ASALH) chooses the theme for Black History Month. This year's theme is "Black Resistance," specifically calling out the legacy of resistance through politics, the arts, society and education.  
Black Americans "have resisted historic and ongoing oppression in all forms, especially the racial terrorism of lynching, racial pogroms, and police killings since our arrival upon these shores," said the ASALH, an organization dedicated to researching and promoting achievements by Black Americans and other peoples of African descent.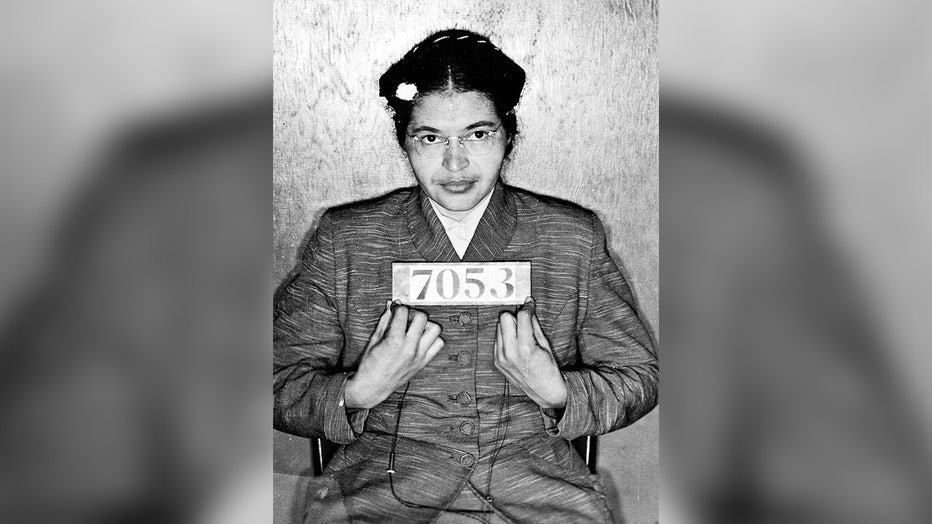 FILE - American civil rights activist Rosa Parks, Mug Shot, 1955.  (Universal History Archive/UIG via Getty Images)
How did Black History Month start?
Carter G. Woodson, a founder of the ASALH organization, first came up with the idea of the celebration that became Black History Month. 
Woodson, born in 1875 to recently freed Virginia slaves, went on to earn a Ph.D. in history from Harvard. He worried that Black children were not being taught about their ancestors' achievements in American schools in the early 1900s. 
"Woodson fervently believed that Black people should be proud of their heritage and all Americans should understand the largely overlooked achievements of Black Americans," the NAACP states on its website. 
Woodson originally came up with the idea of Negro History Week to encourage black Americans to become more interested in their own history and heritage and it was established in 1926.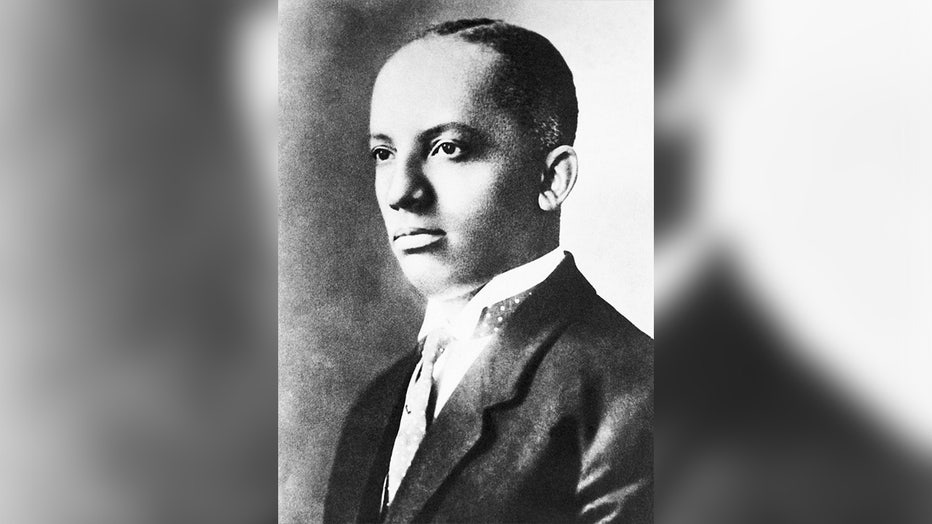 FILE - Carter Goodwin Woodson (1875-1950), African-American historian, is shown in a head and shoulders portrait. (Getty Images)
Why is Black History Month in February?
Woodson chose February for Negro History Week because it had the birthdays of President Abraham Lincoln and Frederick Douglass. Lincoln was born on Feb. 12, and Douglass, a former slave who did not know his exact birthday, celebrated his on Feb. 14. 
The first Negro History Week was announced in February 1926. 
RELATED: Slavery reparations: How the US can follow one town's effort to right dark past 
When did the celebration expand from a week to a month?
Individually several places, including West Virginia in the 1940s and Chicago in the 1960s, expanded the celebration into Negro History Month, according to the Associated Press. The civil rights and Black Power movement advocated for an official shift from Black History Week to Black History Month. 
In 1976, 50 years after the first celebration, the ASALH officially shifted from a week to a month and from "Negro history" to "Black history." Since the mid-1970s, every U.S. president — Democrat and Republican — has issued proclamations honoring the spirit of Black History Month and endorsing the organization's annual theme. 
RELATED: Black History Month: When and how it got started
Black resistance in the U.S.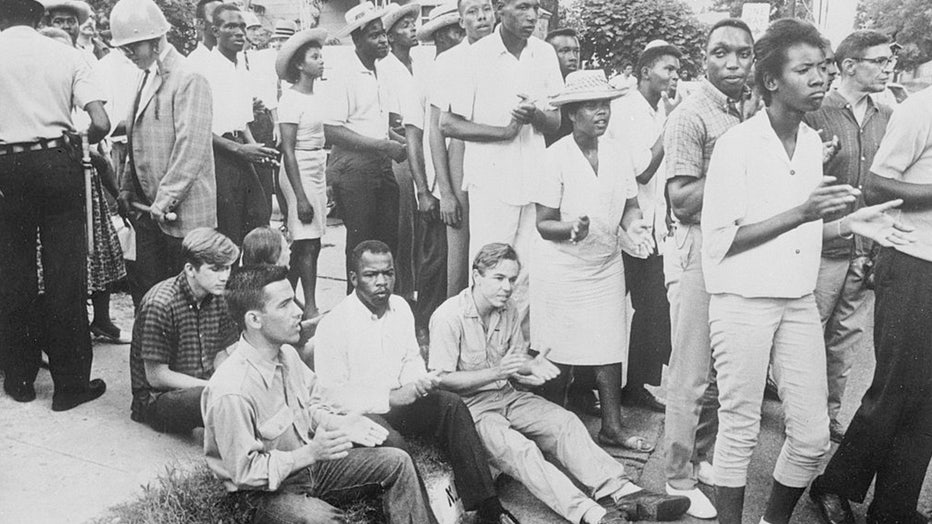 FILE - Civil rights leader John Lewis, head of the Student Non-violent Coordinating Committee (center, seated) was among a small group of racial demonstrators who staged a temporary "sit down" protest here during an attempted march on the state capit (Getty Images)
The middle part of the 20th century was defined by civil rights movements that were integral to creating a path for equal opportunity and treatment for Black Americans, according to the ASALH. 
"Black people have had to consistently push the United States to live up to its ideals of freedom, liberty, and justice for all," the ASALH said.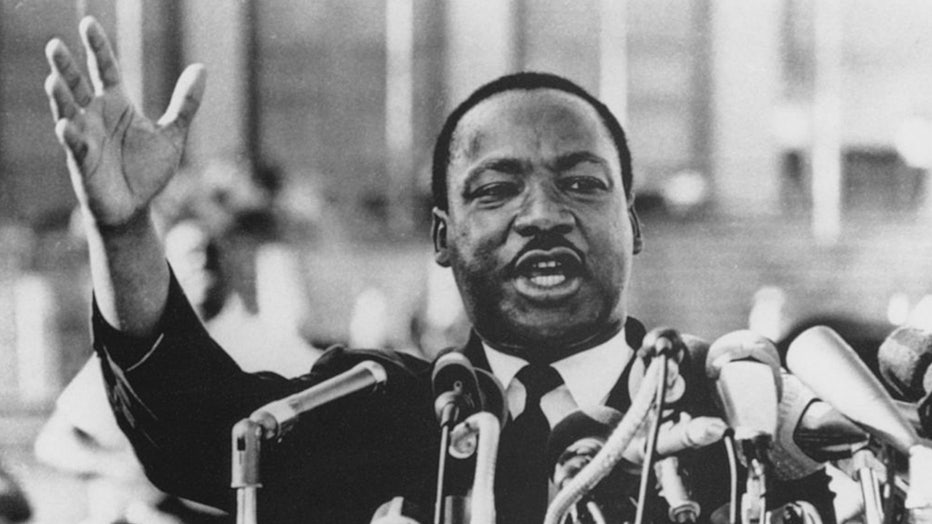 FILE - Martin Luther King, Jr., close-up during a speech, circa the 1960s.  ( Universal History Archive/Universal Images Group via Getty Images)
But the goal to reach equality is not limited to one time period. Throughout the country's history, Black people in America have had to practice a form of self-liberation, whether it was breaking away from slavery, protesting to sit at the front of the bus or being pioneers in career fields once believed to be unattainable. 
And the historic remnants of Black resistance still stand to this day. For instance, Black faith institutions were spaces where Black communities met to organize resistance efforts, inspired people to participate in the civil rights movements, and offered sanctuary during times of crisis. 
An example of this is Ebenezer Baptist Church in the "Sweet Auburn" community of Atlanta, Georgia. Rev. Adam Daniel Williams, the church's second pastor, promoted Black businesses and led his community in the battle for adequate public accommodations despite Jim Crow segregation laws.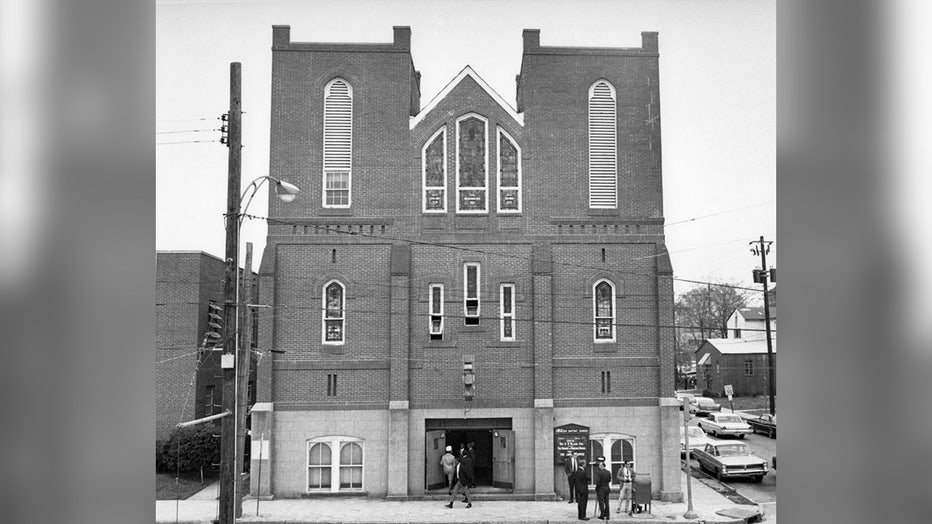 FILE - Ebenezer Baptist Church, the church of Martin Luther King, Jr. in April 1968. (Bettmann Archive/Getty Images)
In 1931, Rev. Martin Luther King Sr., father of Martin Luther King Jr., became pastor at Ebenezer and preached there until his son's assassination in 1968. 
The development of cultural centers such as libraries, literary societies and various associations "worked to support the intellectual development of communities to collect and preserve Black stories, sponsor Black history and literature events, and were active in the quest for civil, social, and human rights," the ASALH said. 
A myriad of coalitions, councils and labor unions were formed by Black communities to resist inequality and to advocate for themselves in a number of different career fields. 
Even in education, the creation of historically Black colleges and universities (HBCUs) birthed safe spaces for activists, artists, business owners and educators. Their continued operation has stood as testaments "to Black investment and creative thinking in the face of the changing landscape of higher education." 
The evolution of Black artists coincided with ongoing socioeconomic issues plaguing the Black community.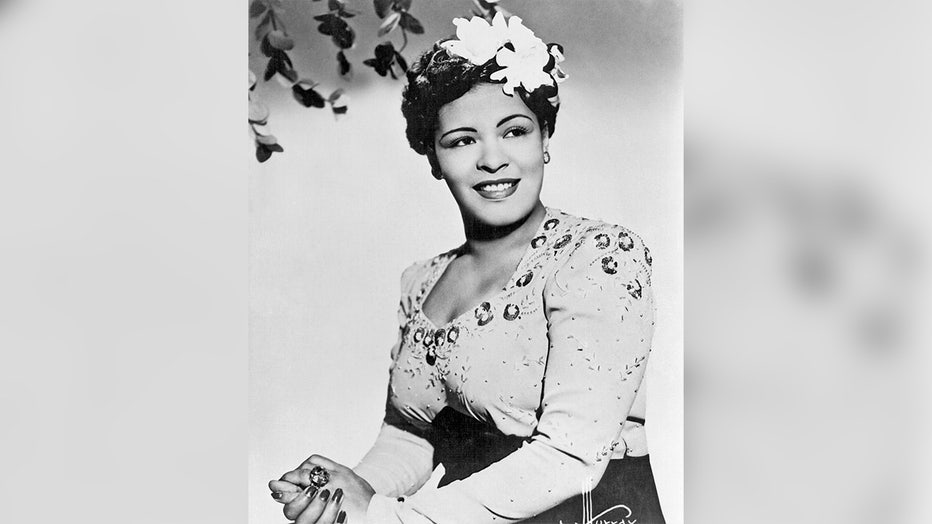 FILE - Jazz singer Billie Holiday poses for a portrait circa 1939 in New York City, New York. (Murray Korman/Michael Ochs Archives/Getty Images)
"The Black artists, writers, photographers, and musicians who participated in the Black Arts Movement, the Harlem Renaissance, and the Chicago Black Renaissance were the soundtrack and the visual representation of resistance movements," ASALH said. 
What's more, both Black athletes and politicians have used their platforms not only to address socioeconomic issues but to enact real and lawful changes to ensure equity. 
"Black resistance strategies have served as a model for every other social movement in the country, thus, the legacy and importance of these actions cannot be understated," the ASALH added. "As societal and political forces escalate to limit access to and exercise of the ballot, eliminate the teaching of Black history, and work to push us back into the 1890s, we can only rely on our capacity to resist." 
Kelly Hayes contributed to this report. This story was reported from Los Angeles.