Avid angler dies after falling from boat at Tussahaw Reservoir in Henry County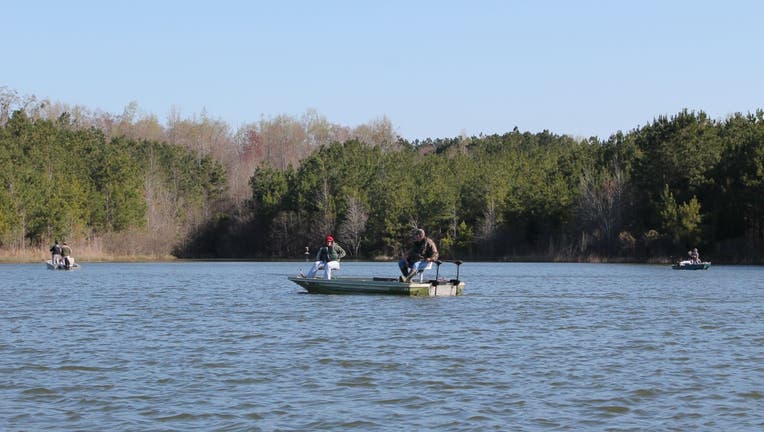 article
HENRY COUNTY, Ga. - An avid angler is dead after falling from his boat at the Tussahaw Reservoir in Henry County on Sunday.
Russell Franklin Amerson, 67, was a resident of McDonough and Henry County Water Authority reservoir use permit holder, according to a press release. Amerson fell from his boat while waiting for his guest to retrieve the boat's trailer to exit the reservoir after an afternoon of fishing.
Henry County Police say they received a 911 call about a possible drowning. Amerson's guest said he pulled Amerson to shore and bystanders began performing CPR until emergency medical technicians arrived. Unforuntatley, their efforts to save him were unsuccessful.
In addition to the HCWA investigation, the Georgia Department of Natural Resources (DNR) Game Warden is investigating, since the incident occurred on a body of water regulated by the agency. The Henry County Coroner's Office is conducting an autopsy to determine the official cause of death.
MAP OF THE AREA