AutoNation brings "Drive Pink" campaign to Atlanta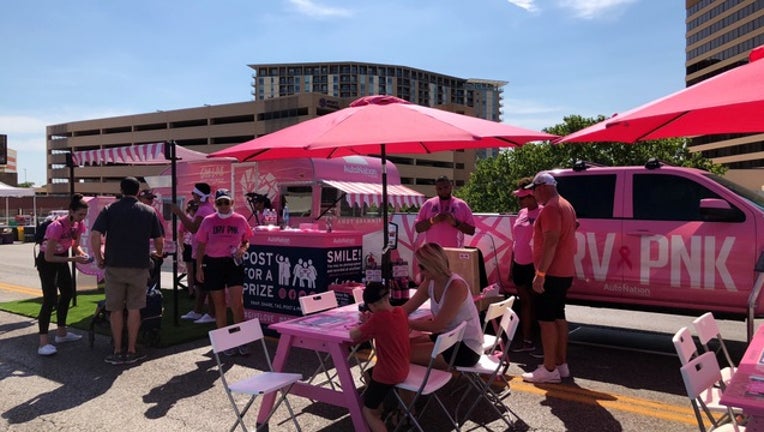 article
ATLANTA - The auto dealer AutoNation is bringing a unique vehicle to Mercedes Benz Stadium for the Atlanta Falcons game on October 14 to demonstrate their commitment to fighting breast cancer.
The "Shasta" vehicle provides an opportunity for guests to contribute to a community quilt celebrating breast cancer patients and survivors, and remembering those who lost their fight against cancer. The complete "Drive Pink Across America Community Quilt" will be unveiled at the 2018 AutoNation Cure Bowl in Orlando, Florida.
The vehicle also features a photo booth, allowing visitors to take photos and share their personal stories on social media.
The Atlanta event is part of AutoNation's "Give Love Drive Pink" tour, raising money to fund breast cancer research. AutoNation says its Drive Pink initiative has raised more than $14 million for cancer-related charities across the U.S.
"We hope to engage local communities in our mission and continued commitment to drive out cancer," said Marc Cannon, AutoNation's Executive Vice President and Chief Marketing Officer.
You can click here for more information about AutoNation's "Drive Pink" program: www.drivepink.com