Attempted military coup underway in Turkey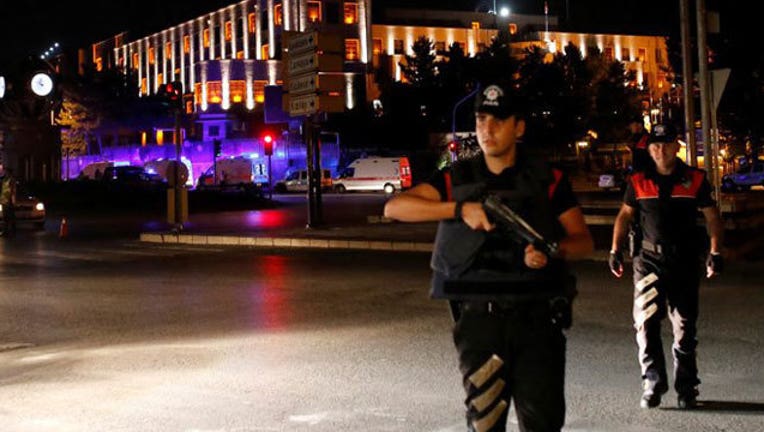 article
Turkey's military announced on Friday night that army had taken over "the entire management of the country to restore rule of law" as the country's prime minister admitted an "attempt" by a group within the military while falling short of calling it a military coup. 
Reuters, citing a witness, reported that gunshots were heard in Ankara shortly before 11 p.m. local time Friday.
As military helicopters flew over the entertainment hub of Beyoglu district in Istanbul, television aired footage of military tanks and TV stations reported Turkish state TV TRT had been taken over by military officials.
Prime Minister Binali Yıldırım told Haberturk TV that an "attempt" had been made against the government and warned "those who carry out this attempt will be subjected to heaviest punishment."
Turkey's Justice Minister Bekir Bozdag also spoke on national TV, calling on "everyone to raise their voices against this attempt by the military and to embrace democracy."
Ahmet Yayla of the International Center for the Study of Violent Extremism posted an image on Twitter of military vehicles on the streets of Ankara.
There were no immediate reports of any casualties, though local media reported that ambulances were seen in front of Turkish military headquarters.
Photos emerged on Twitter showing at least two military vehicles parked in front of Istanbul's Ataturk Airport, which was attacked by Islamist militants last month.
Meanwhile, NTV reported that both bridges across the Bosphorus strait, which separates Europe and Asia, had been closed to traffic. Video footage showed the bridge being blocked by military vehicles.
Read more on FOX NEWS.