Atlanta restaurant named best burger in US, Yelp ranking finds
ATLANTA - For many, it's not a Memorial Day Weekend without a delicious patty between two buns, and there's no better place to sink your teeth in a burger than Atlanta.
A new list says Atlanta is the place to be for burger lovers, an argument that Good Day's Burgers with Buck would wholeheartedly agree with.
Review site Yelp is set to release their top 100 burger spots across the United States, and two Atlanta restaurants have been named the top 5 in the nation.
Coming in as the restaurant with the best burger in the country is Atlanta's Fox Bros Bar-B-Q. Their Fox Bros. "Burger" is chopped prime certified Angus Beef brisket topped with bacon, tomato, red onion, pickles, melted pimento cheese and jalapeño mayo all stuffed between a Brioche bun.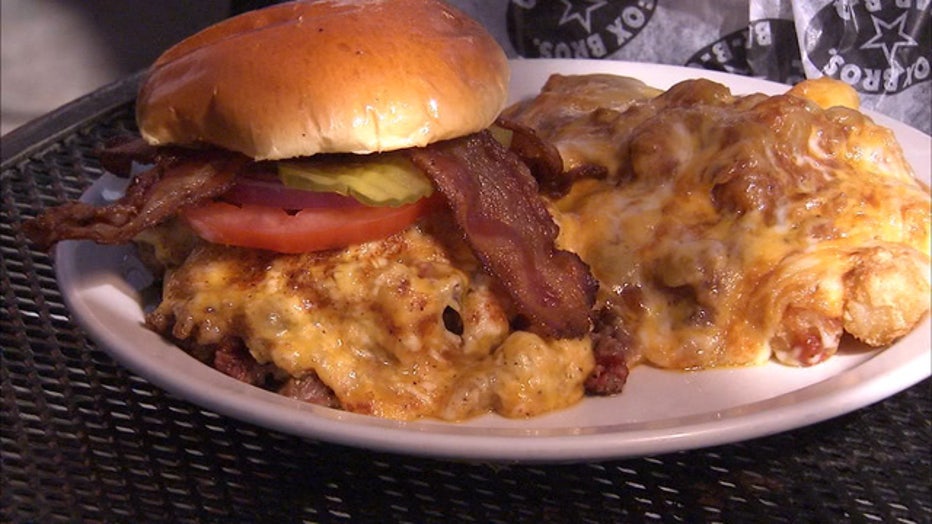 Not far behind Fox Bros. is Slutty Vegan, which took the third spot.
Also on the list were Atlanta's Stockyard Burgers & Bones at No. 34 and Decatur's Farm Burger at No. 85.