Atlanta Cheeseburger Makes List of 25 Best in America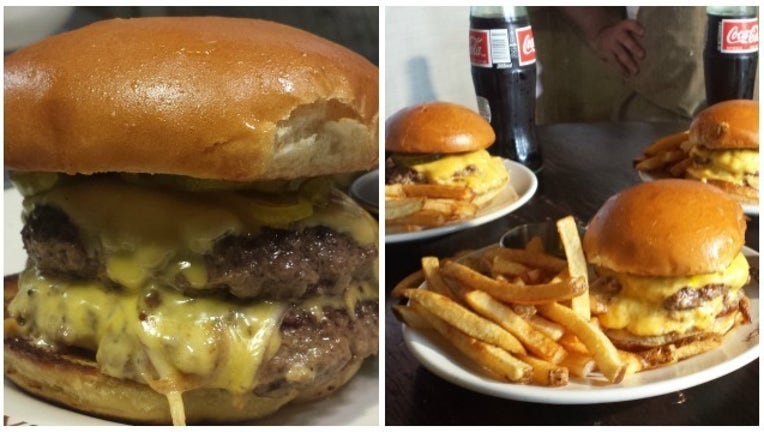 article
ATLANTA - It's no surprise that a cheeseburger served in Atlanta has earned a spot on The Daily Meal's 25 Best Cheeseburgers in America, because that hot menu item was also featured on Good Day Atlanta's "Burgers With Buck" segment. 
Ranked at number 6, "The Burger" from Holeman and Finch Public House in Buckhead doesn't have a fancy name and it doesn't have an abundance of toppings, but it does have that certain something. The quality ingredients are simple, but all made from scratch (excluding the Kraft American cheese slices). That even includes the ketchup!
It's a double cheeseburger with red onions and pickles on a house made bun, but when you put it all together... something magical happens, according to Good Day Atlanta's Buck Lanford. 
Holeman and Finch has a wide and varied menu. Linton Hopkins and his staff didn't set out to become known as a place to get a great burger. In fact, "The Burger" was initially introduced as an after 10:00 p.m. item. Originally, only 24 burgers were served nightly at H&F, but they have since become a permanent menu item. 
Buck Lanford said it's the kind of cheeseburger that takes you back to the backyard BBQ days of your youth. 
"Eating The Burger with fresh cut fries and a real Coca-Cola, made with cane sugar in a bottle, is an all-American experience," Lanford said.
WATCH the Burgers With Buck segment here! For more information on the restaurant click here.
Our nearby neighbors in Birmingham made the list too. Chez Fonfon was ranked at number at 16. According to the list, the number 1 burger in America is "The Perfect Griddle Burger" served in Chicago at Au Cheval.