False alarm: Atlanta airport 'emergency' caused by dust, officials say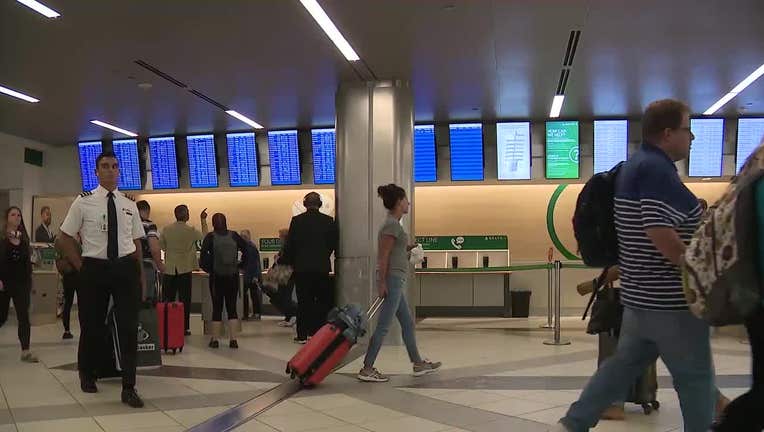 article
ATLANTA - Passengers traveling through Hartsfield-Jackson Atlanta International Airport took to social media when an emergency alarm in one of the terminals sounded off. Airport officials have since told FOX 5 Atlanta it was just a false alarm.
"Attention please, an emergency has been reported," an automated voice could be heard saying over the intercom on the boarding level of Concourse B Saturday evening around 7 p.m.
The Atlanta Fire Rescue Department was called to the airport where they cleared scene and dismantled the alarm in under 30 minutes.
"Atlanta Fire advised that the alarm was caused by dust," a spokesperson from the airport told FOX 5. "The alarm has been reset and normal operations have resumed.