At least 17 displaced after East Point apartment fire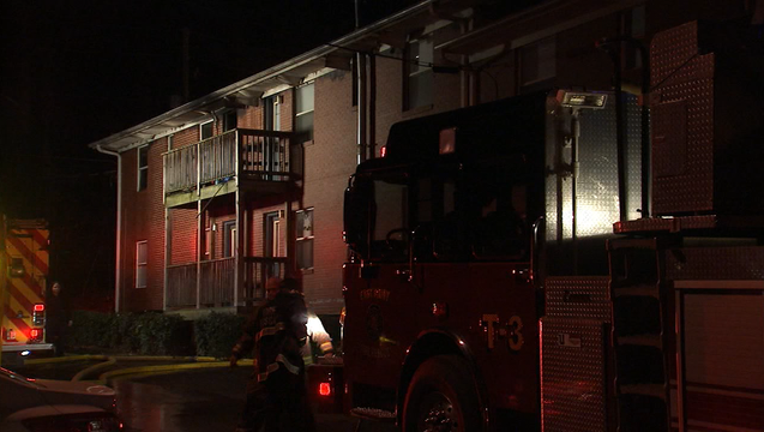 EAST POINT, Ga. - Firefighters said more than a dozen people are displaced after an apartment fire Thursday night in East Point. 
It started around 10 p.m. at the Stanton Crest apartments off Delowe Drive. 
Responding firefighters said there was heavy smoke and flames coming from one of the two-story buildings. 
No one was injured, but four units were damaged.
The Red Cross is assisting the 17 displaced victims.