Arizona man arrested, accused of filming another man at Scottsdale Fashion Square restroom
SCOTTSDALE, Ariz. - Court documents show a 23-year-old man Tempe man has been arrested for allegedly recording another person inside a restroom at a major East Valley mall near Camelback and Scottsdale roads.
The suspect, identified as Jonathan Roy Jackson, was arrested during the afternoon of June 25 at the Scottsdale Fashion Square. According to investigators, the alleged video recording victim was using the men's restroom at the mall's food court area when he noticed a clear bag with a black object pointed in his direction on the floor, at the base of the stall door, next to a pair of black crocks with a colorful design, for about two minutes.
Investigators said the alleged victim's private parts were exposed during this time, and when he noticed the bag was still on the floor, he believed he was being recorded.
"Approximately 45 minutes later, [the alleged victim] returned to the bathroom and saw the same crocks in the center bathroom stall," read a portion of the court documents. "[The alleged victim] entered the same stall he was in earlier. A short time later, he observed the same clear bag, with the colorful crocks, appear at his stall door, with the black item pointed in his direction again."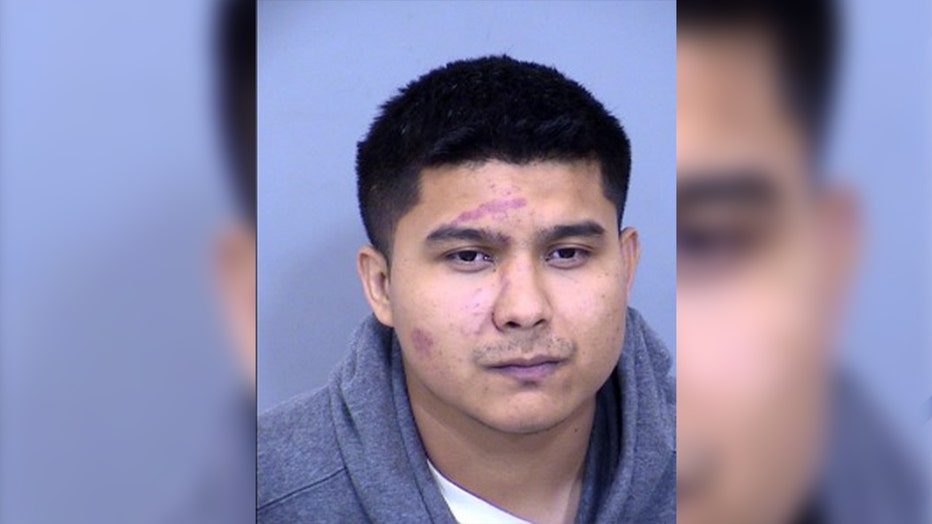 The alleged victim, according to investigators, later left the stall and contacted Jackson, who apologized and tried to leave. The alleged victim, however, prevented Jackson from leaving. Jackson, investigators allege, later punched the alleged victim in his face.
According to court documents, Jackson admitted in an interview that took place after he was read his Miranda rights that he has a problem, and records men while in the bathroom with one of the two cell phones he had in the clear bag.
Jackson, according to documents, is accused of violating Arizona Revised Statute 13-3019A1, which bans people from recording or secretly view another person without that person's consent in a restroom, bathroom, locker room, or other location where "other location where the person has a reasonable expectation of privacy," while the person is using the restroom, in states of undress, or involved in sexual contact.
A judge has set a $10,000 bond for Jackson, and a preliminary hearing is set for July 6.