Andrea Sneiderman's assets to remain frozen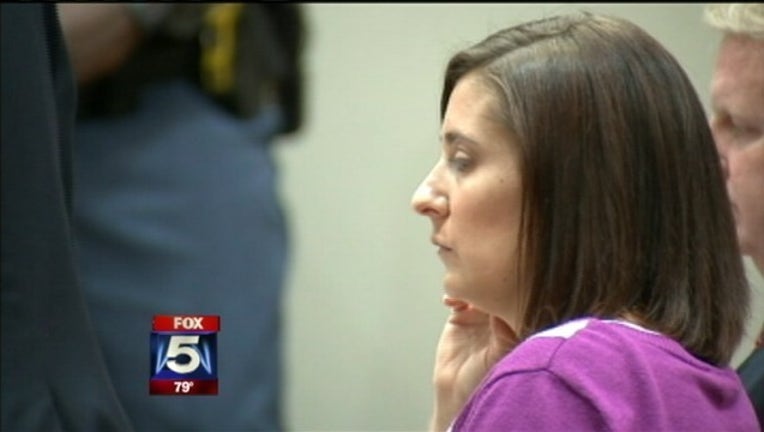 article
A lawsuit filed by prosecutors in DeKalb County that sought to seize Andrea Sneiderman's assets was dismissed on Wednesday. However, a judge ordered Sneiderman's assets to remain frozen after another suit was filed in Fulton County.

Assistant District Attorney Don Geary said the state filed a new motion on Wednesday to refreeze Sneiderman's assets in Fulton County. Those assets include $2 million she received in insurance money after her 36-year-old husband Rusty, was gunned down outside a Dunwoody child care center in November 2010.

Geary says the state has learned Sneiderman deposited the money with a vice president of Bank of New York Mellon, which is located in Fulton County. Court documents show that a Fulton County judge found probable cause to sign a freezer order on Wednesday morning.

Sneiderman was indicted by a DeKalb County grand jury on August 2. She was charged and arrested for allegedly conspiring with her former boss and husband's killer, Hemy Neuman, to commit murder. Neuman is serving a life sentence without parole.

Near the end of August, Superior Court Judge Gregory Adams granted Sneiderman a $500,000 bond. After the bond was posted, she walked out of the DeKalb County jail. She spent three weeks behind bars.  Through her attorneys she has proclaimed her innocence, and says she'll plead guilty to nothing.
     
She's been under house arrest since she was released, and allowed to leave only for doctor's appointments and court appearances. Ken Hodges was the district attorney in Dougherty County and now practices law in Atlanta. He's not involved in this case, but says it's not uncommon for the prosecution and defense to duel over a defendant's assets.

Hodges adds that the matter could easily be resolved through an agreement.

Rusty Sneiderman's family is afraid that the insurance money will be "wasted by Andrea Sneiderman" before her son and daughter can inherit it. Their attorney, Ester Panitch, also wants the assets to remain frozen as she tries to secure their access to the funds,

Sneiderman will be back in the courthouse in front of the same judge on Thursday. She wants her bond provisions adjusted so that she can attend religious services at her synagogue.  Yom Kippur begins Tuesday at sundown, and she's hoping to get an answer to that motion well before that date.
Material from the Associated Press was used in this report