Andrea Sneiderman released from the DeKalb County Jail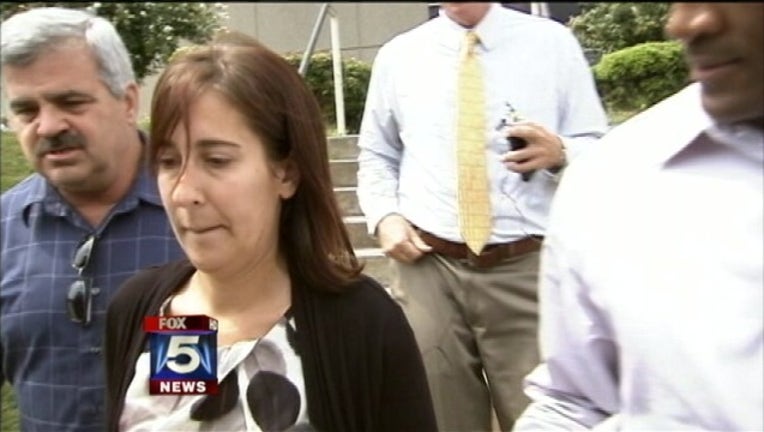 article
Authorities with DeKalb County say Andrea Sneiderman was released from the DeKalb County Jail on Thursday after the conditions for her bond were met. A judge granted the 36-year-old murder suspect a $500,000 bond on Tuesday.
Adrion Bell with DeKalb County says the $250,000 cash bond and the $250,000 surety bond were posted late Thursday morning. Sneiderman left the jail shortly after noon.

The mother of two is accused of plotting to kill her husband, Russell "Rusty" Sneiderman. She was arrested and indicted earlier this month on several charges, including malice murder, insurance fraud and perjury.

Andrea Sneiderman's former boss, Hemy Neuman, is serving a life sentence after being convicted of murdering Rusty. DeKalb prosecutors contend that Andrea was having an affair with Neuman and together they planned the 2010 murder. DeKalb County District Attorney Robert James says Neuman and Andrea Sneiderman planned to live on Rusty's $2 million insurance policy.

Andrea Sneiderman denies the affair and any involvement with her husband's death. If Sneiderman is found guilty, she could face life in prison.

Sneiderman exited the jail and went into an awaiting vehicle, which then drove off. She was escorted by a security guard hired by her attorneys, according to sources. She had no comment.

As a condition of her bond, Sneiderman must remain under house arrest at her parents' home, surrender her and her children's passports and wear an ankle monitor.

Andrea Sneiderman's defense team includes former DeKalb County district attorney J. Tom Morgan. She has an arraignment scheduled in early October.